In these times when even reviving Amy Winehouse or Roy Orbison with a hologram has its credit, there are returns that, difficult and expected, sound wonderful. The one with the Kinks, one of the most important bands in pop history, is one of them. Ray Davies (London, 75 years old) knows that it does not take the latest technology to reunite him with his brother Dave and yes, instead, the will of both to get a meeting, more than two decades later, by which record labels, promoters and festivals would pay millions of pounds. With his characteristic verbal ability, the oldest of the Davies ends up choosing perfectly the words to release the announcement: "We started writing songs. We are already on the lookout for song ideas and structures. We still do not know where we are going to record them, but it is already in our letters to do so ".
When asked, the singer and songwriter of the Kinks goes beyond rumors accumulated in recent years and intentions expressed in different interviews and no longer hides that he meets the guitarist with a certain plan: "We played and rehearsed together a few weeks ago. . Dave has some songs ready. We are thinking about the letters. At least I'd like to try making another record with him. It will be a kind of album co-written by both of them ". If the return were also brought to live, it would be an already perfect fantasy for fans of several generations. "The stage is a dream for us too," he says calmly. "I would like to make it happen. We are both discussing it now. "
Davies, who has had a remarkable solo career without the Kinks, picks up this newspaper's call from North London on a "beautiful day." He speaks slowly, with a very British accent and a somewhat old voice, but with exquisite determination. He does not hesitate and his words are accurate like those compositions of the Kinks that always say so much with so little. He claims that if he has not filmed with his brother before, it is because he has been busy putting together the reissue of Arthur (Or the Decline and Fall of the British Empire), the seventh album of the group that this year has completed half a century of life and that on October 25 goes on sale in a luxury box with models, alternative takes and unpublished songs.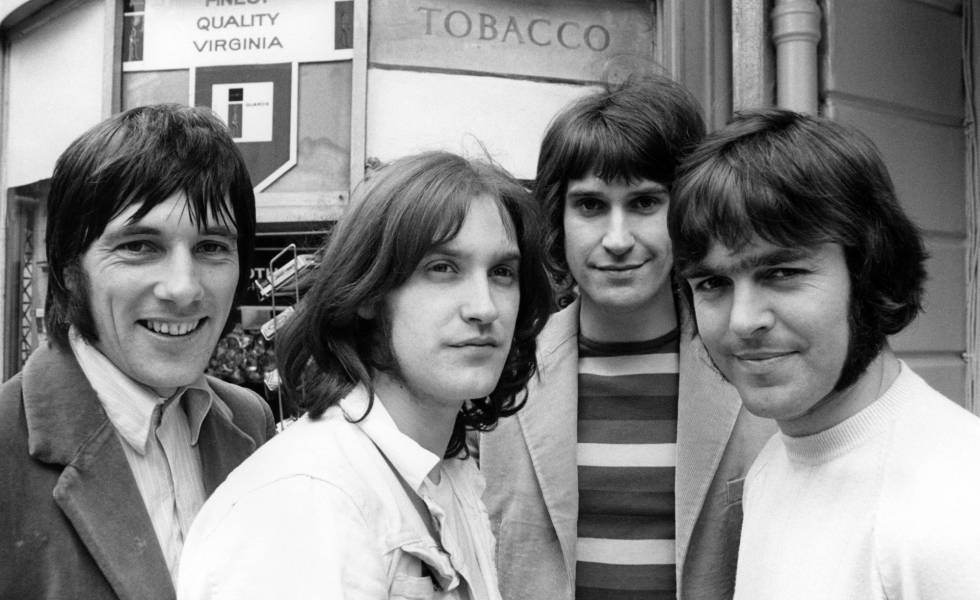 Arthur It is one of the many reasons why the return of the Kinks, whose last album was in 1994 and their last concert in 1996, would be a fantastic musical event. Now this album is remembered as a flagship in the UK, but the band was black in 1969, when it was released. "It was a strange day. We had not played in the United States for four years and we underwent important changes, "confesses Davies, who sighs slightly before looking back, as if those days are long gone when the Kinks were a possible alternative to the dual hegemony of the Beatles or Rolling Stones. , when they were an essential band of that colorful, fast-paced and effusive British pop that changed everything.
It was the summer year of love and Woodstock, but they were outlawed at that party. Since 1965 they had been banned from performing on American soil for their legendary fights on stage and, above all, for a complaint that spread in the musicians union of a promoter who accused them of bad attitude in a performance in San Francisco. "A decision that took our best years," says Davies, who also points to the departure of bassist Pete Quaife, a founding member of the group, as another obstacle shortly before it was published. Arthur.
Banners of the well-known British invasion, the Kinks, who in that time of prohibition had invoiced works with which to build an empire like You Really Got Me, Face to Face, Something Else by the Kinks or The Village Green Preservation Society, they had been forgotten by hippies. The Beatles, Rolling Stones, Dave Clark Five or Hollies were more successful than they in the North American charts. Nor was it better in the motherland: British listeners turned their backs on Arthur, an ambitious concept album, which was also overshadowed by Tommy from The Who. The british magazine New Musical Express He pointed this out with this statement: "Kinks get better with each release, but their popularity seems to fade at the same speed." "It has always been very difficult to understand the sensitivity of the British public," says Davies. "The specialized media welcomed the album well, but it was fun to know that we weren't seen as a contemporary band as we are now."
Arthur, "A British album to the core", as he called it Melody Maker, It was seen as the best album in the country by several music critics in the same year in which they came out, among others, Abbey Road of the Beatles, Let it Bleed of the Rolling Stones, Space Oddity by David Bowie and the first by Led Zeppelin. And, above all, he consolidated Ray Davies as the great British portrait painter, an acid lyricist who was not overshadowed and, as he says, lived too close to his universe: "He was aware of the Beatles. I liked his music, but I went my own way. I respected a lot the work of the other groups that were successful, but I had my own trip ". A trip that always went through to describe a complex society, crossed by its strong morality and the generational rupture. "I had already written about the UK in Waterloo Sunset, Dead End Street, Dedicated Follower of Fashion … All of these songs were comments about social life in England. Arthur made sense to us, particularly after Village Green Preservation Society, which is about my fantasy from England. Arthur it was more like a document about the realities of a country emerging from World War II and a new generation, my generation, who comes to build their own lives. "
And how do you see your country in the midst of Brexit, half a century after an album that precisely subtitled "decadence and fall of the British Empire? "It is annoying to see so much chaos. I was raised in the postwar period. My house and my street were bombed. Pop music helped rebuild society in Europe and seeing it in such a mess is very disturbing and disturbing. I hope things end well. "