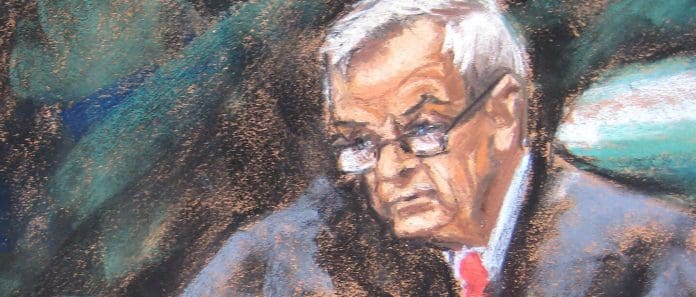 A district judge on the verge of retirement will stand in as the autonomous arbiter of the stolen materials seized from Mar-a-Lago by the FBI. The 78-year-old Raymond Dearie brings with him a fair and no-nonsense reputation to his role as a 'special master.' His role will be to vet the stolen material seized from former President Donald Trump's luxury residence in Florida.
Raymond Dearie was appointed by Aileen Cannon, the district judge based in Florida. He will assume charge in the glare of the political spotlight and serve as a 'special master' as requested by Trump's legal team as they take on the Justice Dept. Experts believe that it will only delay the inevitable, as Trump's complicity in the matter becomes more apparent each day.
The outcome of the investigation will decide on the access that the Department of Justice is seeking to a horde of boxes containing highly classified US secrets.
Raymond Dearie Comes With A Reputation Of Being A No-Nonsense Judge
Richard Garbarini, a civil lawyer based in New York has said that Raymond Dearie works exceedingly well and doesn't tolerate nonsense. Garbarini said that the judge has a reputation for sticking to the rules. Dearie was one among the two candidates that were proposed by Trump's team and the Justice Dept. did not protest his appointment.
Cannon in her order has also rejected the demand by the Justice Department that they are allowed to carry on reviewing the seized record while the 'special master' continued his review of the material. They asserted that the examination was urgent as highly sensitive and classified material was part of the records.
Cannon said in her ruling that the court did not find it proper to accept the conclusion by the government on what she said were disputed and important issues. She contended that it could go ahead only after a review by what she termed a neutral 3rd party in an orderly and expedited fashion. The ruling was disputed by the Justice Dept. as it appealed to a federal court to all it resume the review of the ruling.