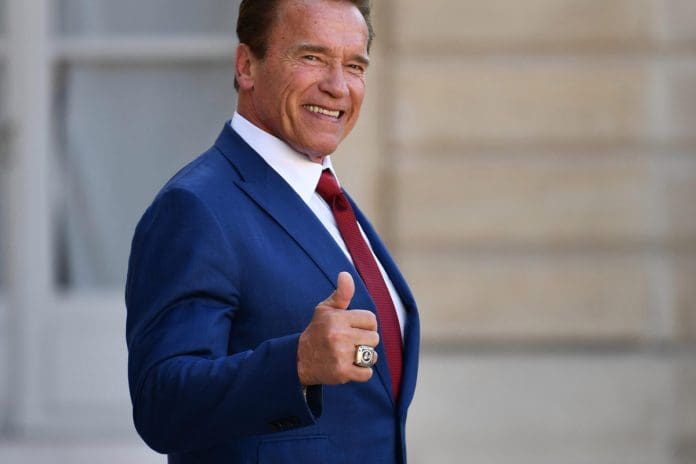 Arnold Schwarzenegger, the former governor of the state of California, faced backlash following the remark that he made against those politicians who spoke against the restrictions introduced with regard to the coronavirus pandemic in the country. The 74-year-old Hollywood actor turned politician had criticized those politicians by calling them "schmucks."
Arnold Schwarzenegger's Points 
The former California governor belonging to the Republican Party recently attended one of the interviews where he spoke about the seriousness of the ongoing coronavirus pandemic in the country. Arnold Schwarzenegger stated that the virus was real and that the fact that there had been so many deaths in the country due to it, was a real thing. The California-based politician further added that there were so many steps taken in order to prevent the spread of infection. They include getting vaccinated, carrying out social distancing, maintaining mask mandates, and carrying out the act of social distancing. 
The former entertainment artist claimed that the safety of self and people around was more important than personal freedom. Arnold Schwarzenegger claimed the fact that freedom came with certain responsibilities and obligations. He stated that it was absolutely wrong to carry out one's personal responsibilities when that has a negative effect on other people. Campos-Duffy, the host of one of the news channels, gave her answer to the statement of Arnold Schwarzenegger.
She told him that it was up to the individual to make their own decision. She further retaliated against the "Terminator" actor by stating that she hates to have her personal decisions taken by the concerned Republican politician or Dr. Fauci. Former California had previously spoken in favor of Dr. Anthony Fauci, stating that he is an "expert" when it comes to viruses. He also compared the mask mandates to the traffic rules claiming that no person can enjoy their freedom while they drive as that would cause accidents.