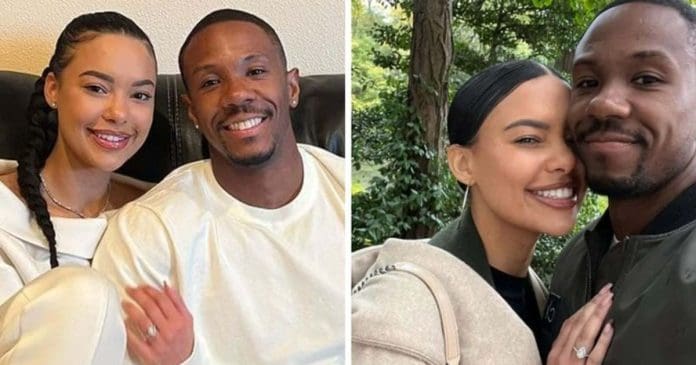 The party is over for the first couple of Bachelor In Paradise, Riley Christian and Maurissa Gunn. Following weeks of speculation, the couple confirmed that they are together no longer. They released a statement saying they had decided to part ways, though they never imagined that it would come to this.
Maurissa Gunn and Riley stated their appreciation for the support and love they received throughout their journey and have asked people to give them privacy as they wade through difficult times.
There had been rumors that Maurissa Gunn and Riley were no longer together at the turn of the year. Fans detected that Maurissa deleted pictures of Riley from her social media account. They also noticed that one of her recent selfies showed her without an engagement ring.
One post noted that her stories had recently seemed different, and she was without her ring. Riley had also posted some odd tweets, where he spoke of getting back every time we get knocked down. The commentator noted that the tone has always meant a breakup with other couples, though they hoped it meant nothing.
Maurissa Gunn And Riley Broke Up Weeks Ago Months After Bachelor… Went On Air
It is apparent that Maurissa Gunn and Riley Christian parted ways weeks back. They had spoken about their bond with People with Gunn saying that they had remained focused on forging a connection while finding love.
She said that they had gone into the relationship totally open to ideas, and were the first Black couple to emerge from it.
Riley told People that he just wanted to be his real self. He said that the person whom they loved has to be the one when it is time to exit the show. Only then can a relationship work.
They had earlier said then that they were not that far into their wedding plans.