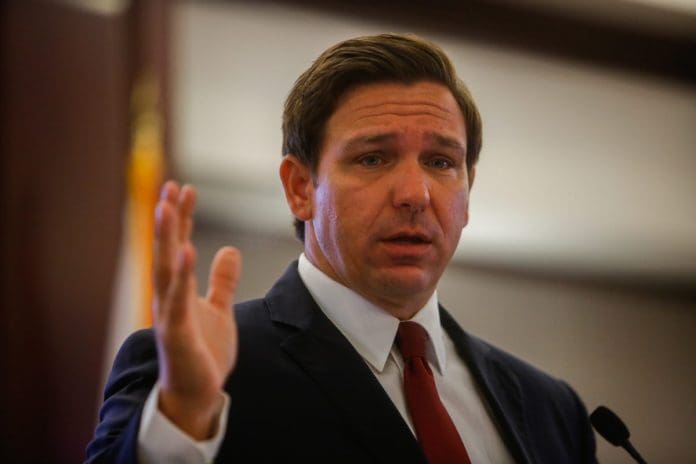 Governor Ron DeSantis has chosen a new battleground with the Biden administration on Covid treatments. After the US Food and Drug Administration lowered Florida's weekly allocation of monoclonal antibody mixtures on Monday, DeSantis shut down the five state administration sites he launched last week. DeSantis reacted angrily to the Biden administration's withdrawal of the medications, stating that the federal government did so without proof.
Ron DeSantis Blames FDA
Ron DeSantis' criticism came after the FDA declared that two monoclonal therapies, developed by Regeneron and Eli Lilly, are ineffective against the Omicron strain, which causes the great majority of infections in the United States. Officials at the federal level would like to conserve such dosages for future use on other varieties.
DeSantis, who has not yet stated how he would respond to the Biden administration, also chastised Biden for failing to reserve monoclonal therapies before the winter season, when the prevalence of infections has traditionally increased.
The shutdown of the treatment clinics by DeSantis is the latest quarrel between Florida and the Biden administration over Covid. During the summer and early fall, DeSantis and Biden sparred over the Republican governor's refusal to allow mask mandates in schools, prompting the US Department of Education's civil rights office to launch an investigation into whether Florida was violating the rights of students with disabilities.
In September, DeSantis chastised the Biden administration for delivering monoclonal therapies to all states, even though Florida and a few southern states were receiving the majority of antibody therapy orders at the time.
Although monoclonal antibody therapies have been shown to help patients recover quicker from infection, researchers believe their efficiency is dependent on the type of the virus. According to The New York Times, certain hospitals in New York City have already said that they would no longer provide Regeneron and Eli Lilly medicines to patients. Ron DeSantis has also been a vocal supporter of the therapies.