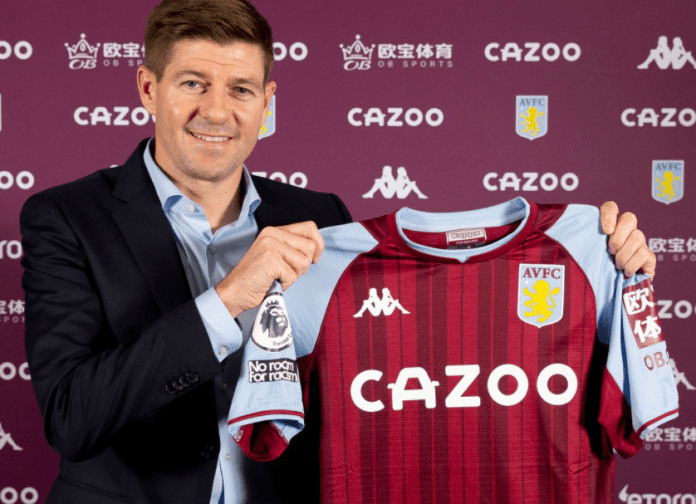 Aston Villa has appointed Steven Gerrard as their new manager for the rest of the Premier League season. The side announced this news on Thursday.
Steven Gerrard will take over from Dean Smith, who was sacked on the 7th of November after facing 5 consecutive defeats in the Premier League.
Steven Gerrard stated that Aston Villa was a club with a rich history and tradition in English football. He was extremely proud to be the head coach of such a team. The members of the board were extremely ambitious and he was looking forward to helping them achieve their aims.
Steven Gerrard Looks Towards The Future And Thanks His Past
Steven Gerrard thanked everyone associated with Glasgow Rangers for giving him the opportunity to manage such an iconic club. He helped them secure the 55th league title, which holds a special place in his heart. He also wished the staff, players and supporters, the very best for their future endeavors.
Steven has signed with Aston Villa for a 3 and a half year deal. The CEO of the side, Christian Purslow stated that the board was delighted to appoint Steven Gerrard as their new head coach. Steven had an illustrious playing career and began to manage and develop young players in the Liverpool Academy. This was an experience that they value highly at the club.
Gerrard departs the Scottish champions after guiding the club to their first league title in 10 years last season, as well as the club's first-ever unbeaten league campaign.
Steven Gerrard, 41, made over 500 Premier League appearances across 17 seasons for Liverpool and will now take charge of his first Aston Villa match at home to Brighton on the 20th of November. He will then make a return to Anfield to face Liverpool on the 11th of December for the first time during his managerial career.