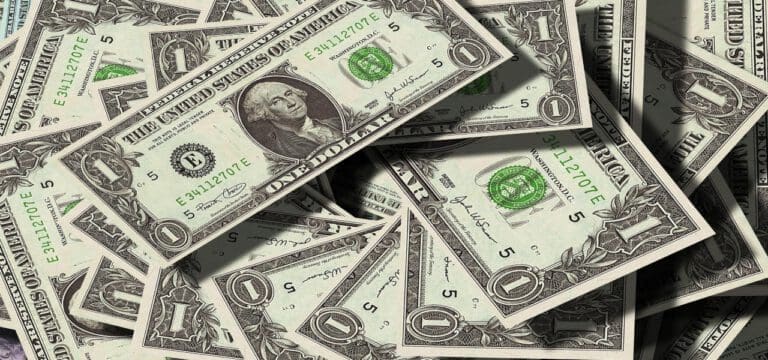 Thanks to the Middle-Class Tax Rebate stimulus check declared b the California government, millions of residents of the Golden State have a healthy bank balance. California is among the 21 states that have provided their citizens with financial respite using surplus budget funds even as inflation continues to hurt millions of Americans financially.
States have either relied on their surplus budget funds or the funds granted by the federal administration under the American Rescue Plan Act signed by President Biden in March 2021.
While some states went for rebates, other states have provided universal basic income, which has been granted regularly rather than as a one-off payment. Some states have also gone for an expansion of their state variations of the Child Tax Credit stimulus checks.
The following states have timed their stimulus checks with the holiday season. Californians are the biggest gainer. The Middle-Class Tax Rebate is part of the current budget signed by Governor Gavin Newsom in June 2022. He had initially proposed a gas rebate card worth $400 for each vehicle registered in the state with each family entitled to a maximum of two cards.
The California state budget signed by Gov. Newsom in June 2022 included tax rebates that totaled $17 B in inflation relief payments. With 23 M people in line for a payout that ranged between $200 and $1,050.
With Californians with an Adjusted Gross Income of up to $250,000 individually and up to $500,000 eligible for the stimulus check given by the state, many families have got the amount in the form of an unexpected bonus.
According to the data released by the Federal Reserve, households and individuals n America had a collective total of close to $1 T of cash or its equivalents in the 4th quarter of 2019. This money is held in a liquid account. But this reserve has grown dramatically by the third quarter of 2022. Federal Reserve figures reveal that the total aggregate balance in accounts across America has swelled to $4.7 T.
Stimulus Checks Lead To Unprecedented Savings In Bank Accounts Of Americans
This unprecedented growth has been recorded for the first time in data that goes back 7 decades.  Most financial analysts attribute this sharp spike in balance in savings accounts to stimulus checks. And data released by the authorities back up this claim.
The Economic Analysis bureau of the US revealed that the saving rate had climbed to 17% by 2020 during the peak period of the pandemic. This was the highest rate of personal saving ever since Americans saved over 27.9% of their income at the end of the Second World War in 1944.
The collective value of the three rounds of stimulus checks distributed adds up to $1.5 T and the fact that Americans have seen an increase in their net worth at such a fast pace indicates that most people have used their money wisely to grow their net worth. For instance, people invested their money in assets that came with generous returns to develop employable skills or start a business that led to an increase in their earnings.
The good news is that stimulus checks continue to go out at the state level after the federal administration stopped all forms of stimulus payments in 2022. The monthly payments of the expanded child tax credit stimulus check in December 2021 marked the end of all forms of stimulus payments from the federal administration.
The only federal support that remained in 2022 was earlier schemes that remained to be collected by Americans. With close to 50% of the states supporting residents in some form or the other, Americans who keep using government support payments judiciously can hope to ensure that their net savings continue to grow just as steadily over the next year.
This is despite the ravages of inflation that have wiped out the savings of many low and moderate-earning Americans.
Other States Also Have Timed Their Stimulus Checks For The Holidays
Other states that have timed its stimulus check for the holiday season are Delaware. The state has been mailing residents one-time reimbursements of $300. Residents who have filed their state income tax returns for 2020 and 2021 on time are eligible for the payments.
Residents who filed their returns by November were eligible for the payments. Around 780,000 stimulus checks were distributed till the fall.
Residents 18 years and older and those who have resided in the state as on December 31 last year are eligible for the payments.
Also, people who receive 2022 rebates are ineligible for the payments. People had the option of filing online for the payments.
Idahoans can expect a $600 stimulus check for the holidays. Gov. Brad Little has revealed that the Gem State has sent out a 192,000 stimulus check for a combined value of $133 M. individuals will get at least $100 while it could go up to $600 for married couples filing jointly.
With only 60,000 direct deposits scheduled for each day, residents will have to wait till after Thanksgiving to receive the stimulus checks. The number of paper checks has also been limited to 75,000 per week.
The Idaho Tax Commission anticipates that they will be sending out around 800,000 rebate payments by the end of March 2023 for a combined payment of $500 M.
Residents of Massachusetts also started receiving tax refunds starting November with a total payment of $2.9 B by the state administration. The state has net tax revenues of $42 B for the fiscal ending June 2022 while the tax collection has been set at $38.87 B for the same period.
This indicates that a surplus of $2.9 B generation will go back to the residents of the state. For residents who filed their income tax returns for 2021 by October 17, 2022, the rebates should be going out soon. The amount of money that a resident will receive will depend on the personal income tax obligation for 2021.
Massachusetts tax filers will get around 14% refunds of what they owed to the state by way of income tax in 2021. So someone who has paid $0,000 will be getting back around $1,400 by way of taxes. Around a million more payments are set to go out by January 2023.