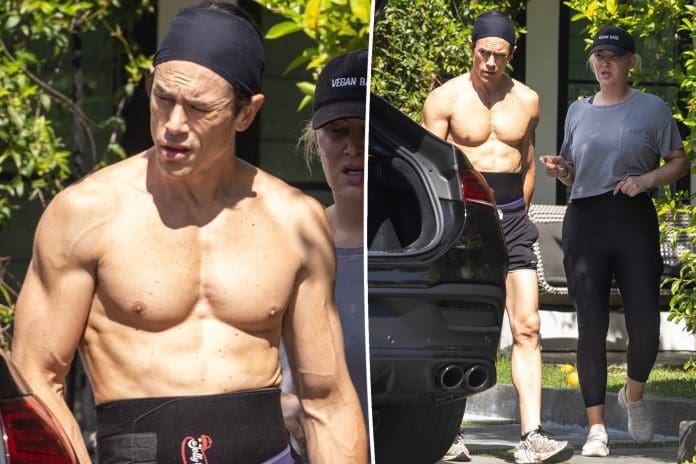 The old house where Tom Sandoval and Ariana Madix lived together. Last month their relationship ended in the most unexpected and cruel way. Tom was caught cheating on Ariana Madix with her longtime friend Raquel Leviss. He took a short trip away from all this hatred. Now he is back in town accompanied by a mutual friend of theirs moving out of the house. Billie Lee has been friends with Sandoval and Ariana Madix for the last few years. She considered them as her family. It is normal for her to help out her friend.
Billie Lee also received heavy criticism given Sandoval's incidents. Ariana Madix unfollowed Billie Lee on Instagram a few days ago. Perhaps describe a lot.
What Has Been Going On Lately With Tom Sandoval?
The latest report says Tom Sandoval and Raquel Leviss both have taken a break. He did apologize to Ariana Madix for all the hurt he has put her through.
Raquel Leviss showed no remorse whatsoever. She didn't bother to apologize to Ariana Madix for betraying her. She is the reason why their long-term relationship has ended.
After exposing the infidelity Raquel Leviss's ex-husband has shared his deepest condolences. Further said it was one of the reasons his relationship ended with Raquel.
Tom Sandoval was having a sexual relationship with Raquel Leviss for the last six months.
Everything was going behind Ariana Madix. However, Raquel has said everything was in front of her. She was just stupid not to realize it.
Ariana Madix found inappropriate videos of Raquel Leviss on Tom Sandoval's phone. She regretted her decision to spend her whole life with him.
Tom Sandoval and Raquel Leviss both attended the reunion earlier this month. Ariana Madix did too.
They were seen talking near their car outside the studio.
Since her break up with Tom Sandoval, she has been living the best life. She has been to England on a girls' trip. Recently was seen in Coachella with her rumored new beau.
Billie Lee has faced backlash too for supporting Tom Sandoval. In her defense, she has stated Tom and Ariana are her family. Both of them are hurting in their own ways. It saddens her to people are busy picking sides.