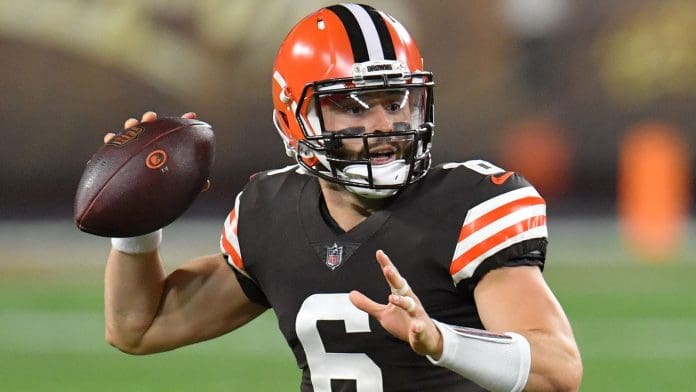 January 2023 has been a month filled with exciting sports news, from record-breaking performances to major announcements and near-tragedies. If you've missed anything, fear not, we can help you out.
Remember to keep tabs on NHL player props to maximise your prop bets. Plenty is happening this season right across the board.
Here's a quick roundup for you.
National Football League
The Kansas City Chiefs dominated the Las Vegas Raiders, 31 to 13, for one of the biggest wins this season. The team, led by quarterback Patrick Mahomes, are on-form this year.
Tom Brady's future is still up in the air as 8 teams vie for his purchase. Stay tuned for the latest developments. Even at 45, Brady is still in demand, despite his team's performance this season.
Titans have hired ex-49ers' Carthon as their general manager. And great news for NFL fans, many stadiums report record numbers in the 2022-23 season!
National Basketball Association
In NBA, the Denver Nuggets netted the Portland Trail Blazers 122-113 in a close-knit game right from the start. Porter Jr. scored 23, Brown has 12, and Murray helped along 17 points to edge the team to victory. At the midseason point, Celtics have been on form, as have the Pacers, Nuggets, Utah Jazz and Oklahoma City Thunder.
But surprises are part of NBA's charm, so stay tuned as things can change fast courtside.
National Hockey League
In hockey, Boston lead the Eastern Atlantic division with 72 points, 11 clear of Toronto who chase them. Tampa Bay Lightning follow with 57 points. In the Met division, the Carolina Hurricanes lead the pack with 62 points, just 1 clear of New Jersey Devils who have 61. New York Rangers chase them with 57 points.
In the Western Central division, Dallas top the table with 59 points, Winnipeg tie them with 59 too, and Minnesota follow with 54. This season is tight in Central. On the Pacific side, Vegas Golden Knights lead with 58 points, Seattle Kraken follow with 56, and Los Angeles Kings follow, matching Kraken with 56. Let's see what happens next.
English Premier League
In soccer, the English Premier League has been filled with drama as always. With Christiano Ronaldo making his way over to Saudi Arabia and many other surprises, 2023 looks to be lively year.
Arsenal top the league right now, 8 points clear of Manchester City with Newcastle hot on their tail with a 1-point difference. Manchester United tie City, stoking competition in the city for who will come out on top.
The Australian Open
In tennis, Rafa Nadal has admitted defeat in the Australian Open amid mighty heavy rains. Novak Djokovic is still going strong as he aims for his 10th title, seeking to match Nadal's 22 victories here. Jannik Sinner won in the third round against Tomas Etcheverry 6-3 6-2 6-2.
In the women's tournament, Iga Swiatek is the favourite to win as she beat Camila Osario 6-2 and 6-3 during the inside game – much needed with those storms!
Coco Gauff beat Emma Raducanu 6-3 7-6(4) in the evening, showing her abilities and looking to the future. Daniil Medvedev is in his third final in a row in Australia, beating John Millman in straight sets, 7-5 6-2 6-2.
2023 Looks Set to Be a Mighty Year for Sports Fans
We hope you enjoyed this roundup. Keep tabs on your prop predictions if you enjoy a wager. With so much happening, you're sure to latch onto a winner.
Stay responsible and have fun out there!