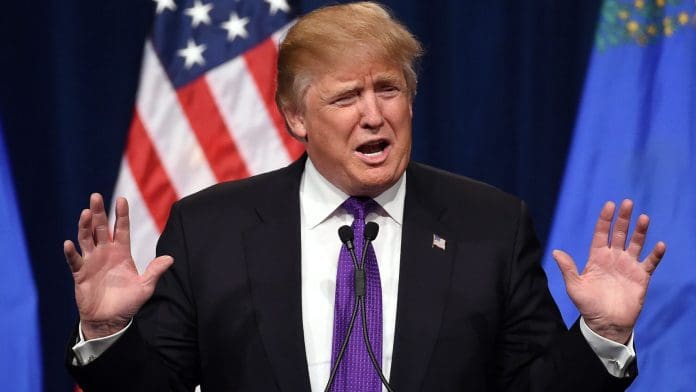 Former President Trump continued speaking at public rallies but has been gradually changing tack to speak about himself and the 2024 presidential elections. While he encouraged the crowds to help conquer the House and the Senate, under a red conservative wave, he also spoke of 2024.
Shifting attention to the presidential elections in 2024, Trump spoke of taking back the White House. His direct reference comes after he strongly hinted at throwing his hat in the ring.
He spoke of making America safe, glorious, and successful once again and having to join the fray once again. It triggered loud and repeated chants of "USA, USA," and a standing ovation.
But he got back to the November elections and spoke about a historic win for the Republicans during the midterms.
Trump Is Expected To Wait For The Midterms Before Making His 2024 Move
Though Trump is yet to make a formal announcement of his desire to run for the third time, he had earlier indicated that he would prefer waiting for the midterms before making a move.
Trump has been on the road much of the year to not only promote his achievements in office or promote candidates in multiple states. He has spoken about his roadmap to succeed in his dream of MAGA (Making America Great Again).
The coming midterms in November might not elect a new President. Though it would shed on whether Trump or Biden has got better impetus at this stage.
Trump was in Texas to endorse Gov. Abbott, Lt. Gov. Patrick, Sid Miller, the Land Commissioner, and AG Ken Paxton. He has stressed that all his 33 primary candidates had won their primaries in 2022.
Trump hit out at Democratic candidate Beto O'Rourke, who is up against Abbott. He called O'Rourke a "Flake" who, if elected, would open the southern borders and take away guns from the people.
He promised the people of Texas that within 17 days the people of Texas would defeat O'Rourke. He added that Gov. Abbott would stay on and called him a great human, a great governor, and also a wonderful man.