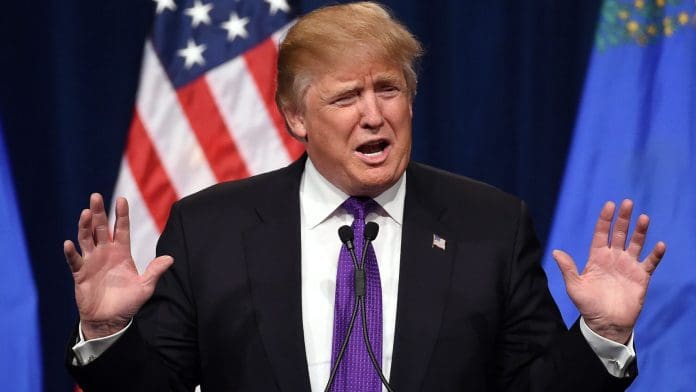 Even if Donald Trump had pushed his fans to "tear Congress down" while in office, his attorney claimed that presidential immunity would shield him from legal action. Trump has claimed broad immunity from lawsuits brought by both law enforcement and Democratic members of Congress who accuse the former president of encouraging the attack on the US Capitol on January 6, 2021, during his final days in office. Trump's claim was originally denied by a federal judge in Washington, but on Wednesday, his attorney, Jesse Binnall, presented a new case before the DC Circuit US Court of Appeals.
Court Will Consider Trump Immunity Plea
The three-judge appellate panel challenged Binnall with a number of dramatic hypothetical scenarios in an effort to delve into the limitations of the immunity that Trump was claiming. The attorney criticized some of the behavior the judges suggested, but he insisted that a president would be exempt from performing such measures.
Presidents do often have legal protection from lawsuits arising from their official actions, including those connected with elections. Chief Circuit Judge Sri Srinivasan questioned Binnall on Wednesday about whether or not that should apply to a president who urged supporters to cast ballots and intimidated voters to prevent them from exercising their right to vote in a private gathering.
That would be "awful," but immunity would still be granted, according to Binnall. Circuit Judge Greg Katsas admitted that the "at least colorable" charges that Trump incited the crowd to attack the Capitol were difficult for him to deal with. Then, Katsas suggested the fictitious scenario in which a president exhorted followers to "tear Congress down."
Civil immunity would still apply in that situation, according to Binnall, but alternative options for accountability would include impeachment and potential post-presidency criminal prosecution.