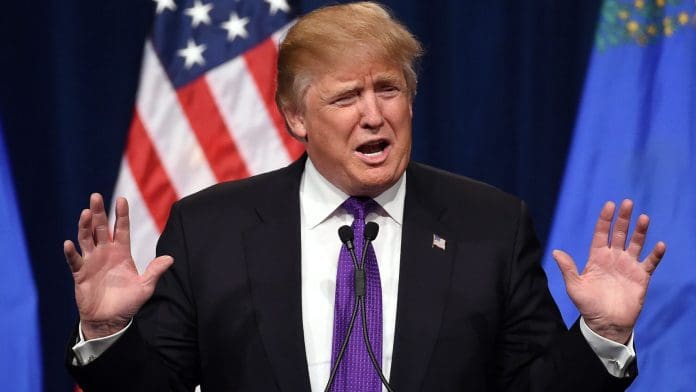 The issue at stake is which of Trump's tax returns will be released and when, and how much will be redacted. It might seem unlikely that a new president would hold information like tax returns back from the public. But here we are. Biden has promised to release his own 2020 return after he files it, following the tradition set by previous presidents, but said that he'll leave it to Treasury Secretary Janet Yellen to make the call on whether Trump's records should be released."
One of the questions is whether we'll ever see Trump's tax returns.
Trump broke with decades of tradition for presidential nominees by not releasing his returns during his 2016 campaign. He claimed that he couldn't release them publicly because he was under audit by the Internal Revenue Service, but that didn't stop him from eventually seeing six years' worth during his presidency.
The returns showed that Trump paid $38 million in federal income taxes on more than $150 million in income, an effective tax rate of around 24%.
Trump Tax Returns Summed Up
According to the documents, he paid a lower effective tax rate than many middle-class families because of his use of a loophole that allows real estate investors to avoid paying federal taxes on their rental properties.
At the time, Trump said he could not release his returns because he had been audited by the IRS for years. He also hinted that those returns might reveal little about his wealth or business practices and said he would release them after leaving office if elected president.
The IRS does not prohibit the release of tax returns during an audit — in fact, it has no authority to do so at all. And while some might assume this means that Trump could only release his returns after completing an audit (which would be a lengthy process), there are ways around it: You can even request your own personal information from the United States Treasury Department without negatively affecting your audit status — something Trump could have done himself if he wanted to prove how much money he made or how little taxes he paid over time.