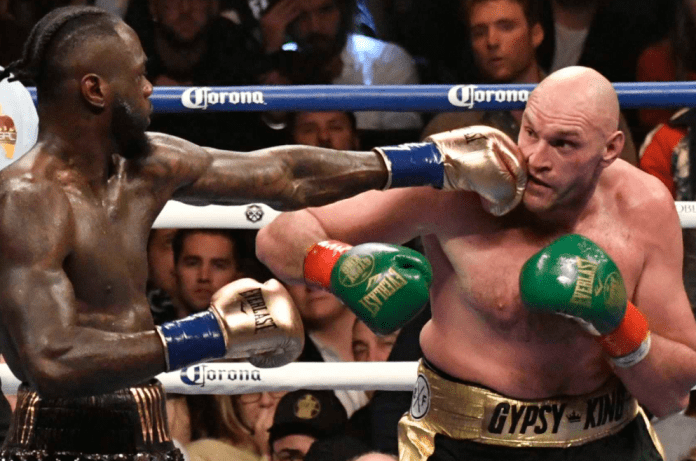 Tyson Fury understands the value of promoting his fights and has sold his heavyweight trilogy finale against Wilder with great flair.
Tyson Fury has taunted Wilder throughout the buildup before their fight for the WBC title on Saturday night in Las Vegas.
The charisma and confidence portrayed by Fury have convinced people that they will see another crowning after a violent mauling.
Tyson Fury States That Wilder Is In Denial.
He stated that Wilder will get knocked out as he is in denial. He added that his legacy was in bits and that he was going to retire him after the fight.
There is an undercurrent of frustration beneath Tyson's promotions.
Tyson Fury is wary of Deontay's antics and annoyed by the boxing machinations that forced him to a third fight. He feels that he has won the previous 2 fights and is superior in his skills.
He understands the fact that Wilder has a powerful one-punch that can erase all of his hard work in an instant.
Tyson Fury will make millions from this showdown at T-Mobile Arena on the southern side of Las Vegas. Tyson badly wanted a fight against Anthony Joshua but Wilder's insistence held him back for a rematch.
Fury is quite empathetic towards Wilder as he is going through similar mental health battles that Fury, himself, fights every day. These problems could have derailed his entire career before he headed into the first fight with Wilder.