Ever since the federal government decided to not issue any form of stimulus check payment to the general population, there has been a serious influx of states issuing one-time tax rebates and other conditions of payment. The payments are made in order to help the population in the states get through the increasingly rough economy.
Incidentally, in the state of Colorado, millions of citizens would be receiving a payment of $750 on Friday, while there are several citizens in California eagerly awaiting the middle-class tax refund that the government would be issuing next week. It has also been reported that eligible citizens of Virginia would be receiving a stimulus check tax rebate of $250 by Halloween, which could either be in the form of a printed check or a direct deposit. There have been rumors about payments being issued out to citizens in Indiana and Hawaii as well. The state governments are doing their job.
Which States Could Potentially Receive A Stimulus Check Payment?
For California, people need to look out for the first week of October, as millions would be receiving their inflation stimulus check payments of around $1,050, which could either be in the form of a debit card or a direct payment. The state further expects around 95% of the payment to already be issued in 2022, while the remaining payments would be arriving by the 15th of January, 2023. The amount a citizen will be receiving is based solely on the status of tax filing, the income of the individual, as well as the household size from their tax return in 2020.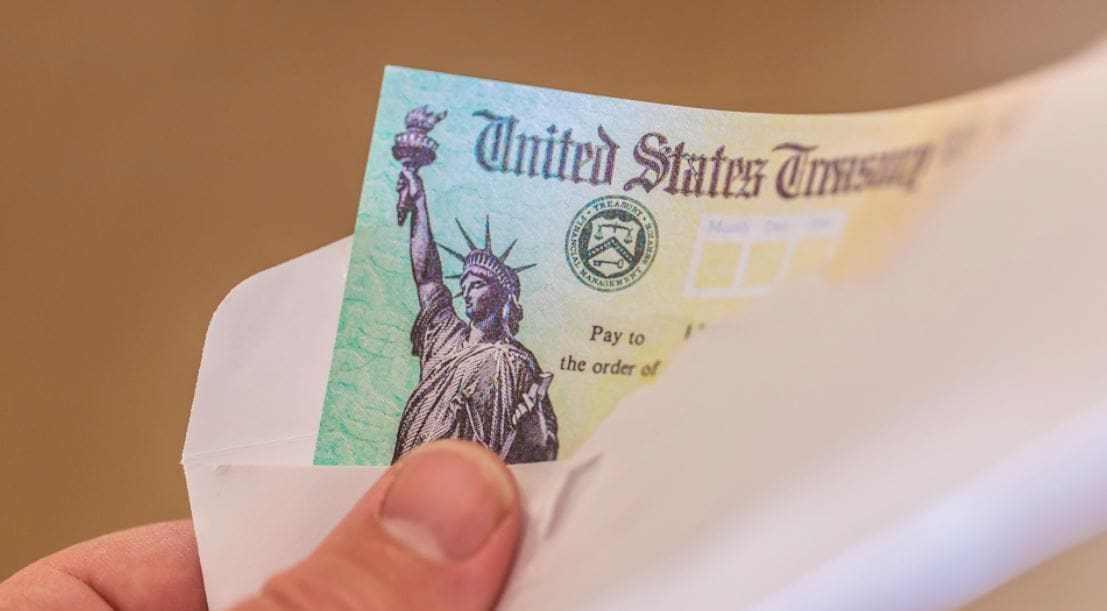 Single taxpayers who have an annual earning of below $75,000, and couples who have filed jointly with an annual income of less than $150,000 will be receiving a sum of $350 per taxpayer. They might also be eligible for an extra $350 if they end up with dependents. A married couple with a child could get as much as $1,050. Individual filers who have an annual earning between $75,000 and $125,000 will be receiving a sum of $250, with a sum of $250 added to it in the event of a dependent. On the other hand, individual filers with an income between $125,000 and $250,000 would be receiving a sum of $200 each.
In the state of Colorado, state residents who have already filed their tax return for 2021 by the 30th of June will be receiving a stimulus check payment of $750 by the 30th of September, largely due to the amendment made to the Taxpayer's Bill of Rights in 1992. Back in May, the Governor of the state- Jared Polis- went on to sign a bill that would make it possible for the citizens to receive their tax refunds sooner, with more than half already being cashed by late August. Filers who did receive an extension and also filed their taxes by the 17th of October would be receiving their refund on the 31st of January, 2023.
The States Have Been Distributing The Stimulus Check Payments- Are You Getting Yours?
After John Carney, the Governor of Delaware approved the Delaware Relief Rebate Program back in April, a stimulus check payment of $300 was cut for every resident in the state- who had filed for their 2020 tax returns. For Florida, close to 60,000 families ended up receiving the one-time payments of $450 which was used to offset the costs of rising inflation- as mentioned by Gov. Ron DeSantis.
In order to qualify for this payment, families would have to receive the Temporary Assistance for Needy Families certificate- or be foster parents in the Guardianship Assistance Program. Interestingly, one doesn't have to apply for this benefit- which has been mailed to the eligible recipients automatically.
In March, Governor Brian Kemp of Georgia signed a bill that authorized the rebates to taxpayers who had filed for their state returns for both 2020, as well as 2021. Single taxpayers ended up receiving a sum of $250 in May, with heads of households receiving a sum of $375, and married couples that filed jointly receiving a sum of $500.
Residents who stay in the state for half of the year, those who pay little or no income taxes, or individuals who owe taxes, or any form of payment would receive a smaller rebate. The Department of Revenue has also started issuing rebates in May, and according to the website, most of the residents who did end up filing their state return in 2021 by the 18th of April should have already received their payment by early August.
In the state of Hawaii, residents who had an annual payment of under $100,000 in 2021, or a sum of $200,000 if they ended up filing jointly- have received a stimulus check payment of $300 this year, with dependents also being considered eligible for this rebate. A qualifying family of four could easily receive up to a sum of $1,200.
Individuals who did earn more than a sum of $100,000 and couples who earned around $200,000 will be receiving a one-time payout of $100. According to the Governor of the state, David Inge, a large section of the direct deposits have already been issued on the 9th of September. As it turns out, residents who had previously got their original tax refund by check or those that did file after the 31st of July would be receiving their payment later.
In Illinois, the estimated stimulus check relief package worth $1.83 was equally distributed to those who were eligible in the state as a stimulus check payment. These payments do come under the banner of property and income tax rebates- coupled with a temporary cut that came up in several sales taxes that should have been ideally going out from September through November.