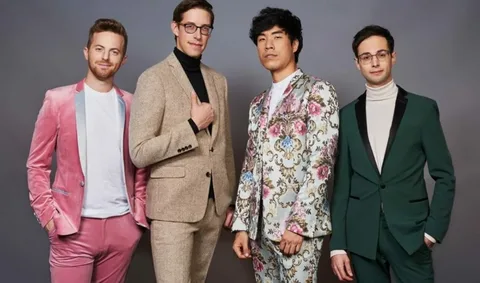 In a shared video, on Monday late Evening, Try Guys, confirmed their joint decision to sever ties with Ned Fulmer. The reason behind the decision of cutting the connection with Ned was his own admission of being involved in a willing relationship at his workplace.
Try Guys: The Fallout
The Try Guys have officially announced that Ned would not be a part of the group, following cheating allegations that went viral on social media. The trio, Zach, Keith, and Eugeneannounced that they were working on ways to edit out the parts played by Ned, in their new videos. From the time the news of the alleged affair went viral on social media, Ned was removed from all work-related activities and the group hired the services of an experienced professional HR to investigate the allegation thoroughly.
The trio said that all of Ned's roles were either edited out or morphed. Some videos, in which Ned plays a prominent part have been put aside, and they will not see the light of the day. They also specified Ned would be seen in some videos which have corporate agreements prior to the date of his release from the company as an employee and Manager with effect from September 16. Zach, Keith, and Eugene signed approval to have Ned removed from all responsibilities of the Company.
Try Guys said that they were deeply pained and sad, by the whole affair. And that Ned was very much an integral part of the Compy which they painstakingly built over 8 hard years. That they were sad to cut the connection with a very dear and close friend.
The group was launched, initially on the BuzzFeed Platform before moving on to making their own content on youtube. They have a strong subscriber base.