Paul Pogba is a prodigiously talented football player. There's no doubt about that. At Juventus, he was the engine room of a superbly talented team who ripped up their domestic league for years on end.
During the most recent World Cup, he was a major factor in France walking away with the trophy. On his day, he has the ability to be the best midfielder in the English Premier League and perhaps even the whole world. At Manchester United, though, those days have been few and far between, and they may no longer come at all. It's entirely possible that we've seen him play for the club that trained him for the very last time.  
Two vastly different managers have tried to get the best out of Pogba at Old Trafford. Both have failed. Fielding Pogba now comes with an inherent risk. He's the human equivalent of an online slots game. Sometimes you'll back him and get a great return from him, and other days you'll get nothing at all. That's fine when you're playing online slots for a few dollars per spin. It's less fine when you open full list of online slots and spending a quarter of a million dollars per week. Nobody other than an irresponsible billionaire would spend that much money playing online slots, and it's increasingly likely that he's out of chances at Manchester United for the same reason. Why is that, though? Let's look at the possible causes.  
Bad Management?  
It's fair to say that Pogba's return to Manchester United went sour quickly. Jose Mourinho made capturing Pogba one of his biggest priorities in the summer of 2016, and yet Mourinho and Pogba barely even had a honeymoon period while working together. The Frenchman struggled in a defensively-minded Mourinho team, and with the player seemingly denied permission to get forward, his effectiveness in the side was diminished. By 2018 their relationship had reached the point of no return. In an explosive dressing-room bust-up, it's understood that Mourinho called Pogba a virus, and accused him of lacking respect for his teammates after a series of lackluster displays.  
Everyone expected a corner to be turned when Mourinho was fired at the end of that year. Ole Gunnar Solskjaer came in, praised Pogba in the press, and appeared to put his arm around the mercurial player, attempting to reassure him that he was at the center of the Norwegian's vision for the team. It worked for a short while, but as United's form tailed off at the end of his first season in charge, Pogba's influence over the side disappeared completely. Whether it was Mourinho's perceived defensiveness or Solskjaer's perceived naivety, neither of them have been able to get him to play as he did in Italy.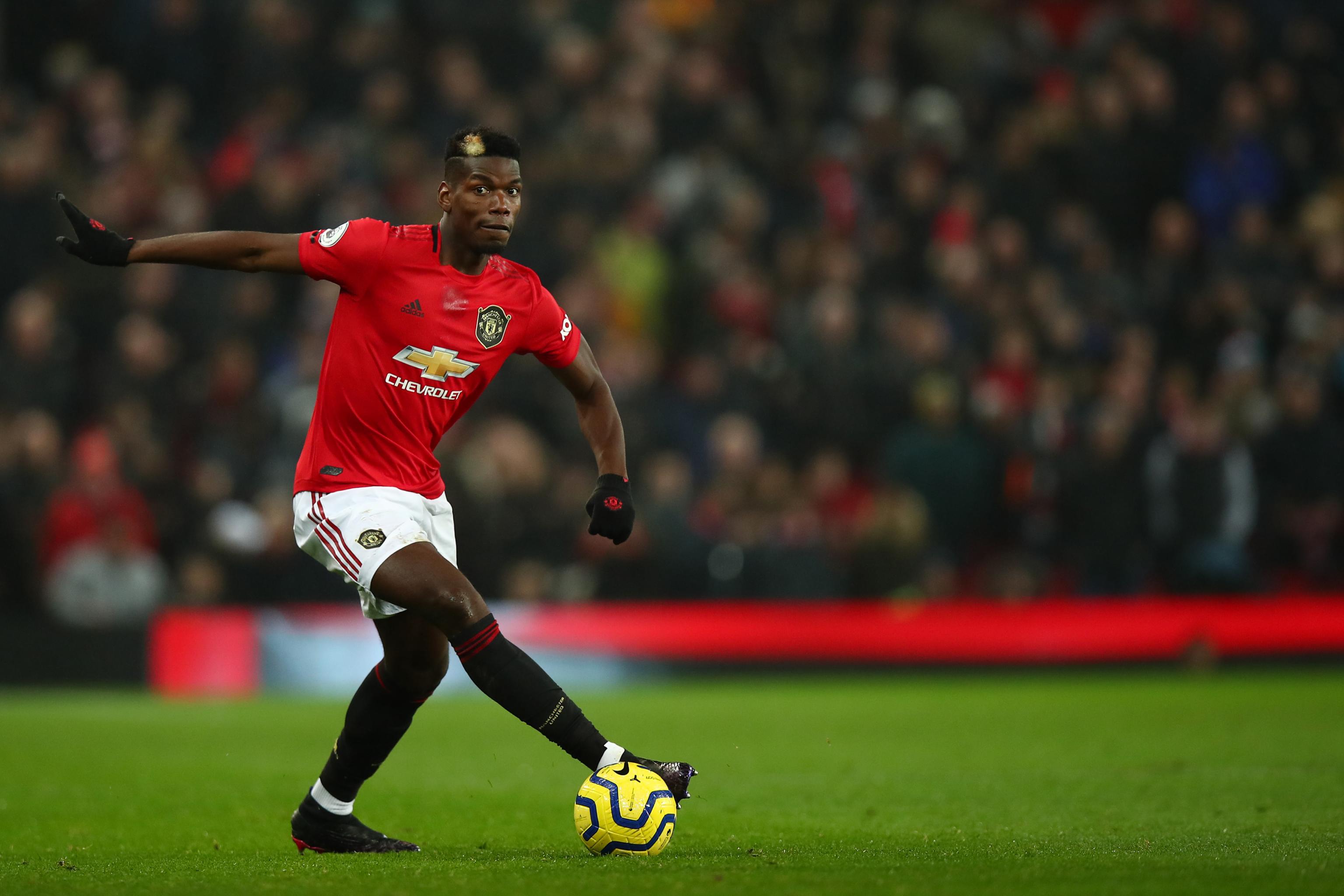 Injuries?  
You could be forgiven for thinking that Pogba had already left Old Trafford. Aside from the opening two months of the season, he's barely featured during the 2019/2020 campaign as he's suffered one injury after another. He struggled for fitness before Christmas, and then in January, it was announced that he needed surgery on a persistent ankle injury. He was supposed to be out for around a month, but just as he was seemingly approaching a return, he suffered yet another injury setback and has been on the sidelines ever since.  
Players need to have consistency if they're to produce their best form on the pitch. A season full of stops and starts has made it impossible for Pogba to find a rhythm, and without that rhythm, he's unlikely to be able to do his best work. Not everyone is convinced about the legitimacy of some of his injuries, though. Pogba has posted several videos on social media that appear to show him enjoying himself injury-free during times when he's supposed to have been rehabbing and working hard on his comeback. There's a lingering suspicion that he's just biding his time until the summer when he can leave the club.  
Lack Of Motivation?  
Paul Pogba didn't come to Manchester United for $100m to be part of a team that didn't challenge for top honors, wasn't in the Champions League, and struggled to hold down a place in the Premier League's top for. He came for medals, trophies, and glory. Pogba's signing was supposed to be a sign that United was ready to sit at the top table again. Instead, it's become synonymous with a persistent decline at the club that started when Sir Alex Ferguson retired and has become even more pronounced in recent years.  
A professional footballer has a short career. By the time they reach their mid-30s, it's time to think of retirement and to weigh up what they want to do with the rest of their lives. Pogba is 27 and approaching the prime years of his career. He's already given four years to United without seeing any of the success that he expected to be part of when he arrived. He now has to weigh up whether he wants to give his best years to a club that's still in a rebuilding phase, or to go somewhere that gives him a realistic prospect of winning Champions League medals and further recognition. He may have made his mind up on that front already. 

Whatever the reason for his struggles is, from comments online it's clear that an increasing number of United fans have reached the end of their patience with the expensive flop. Selling Pogba would free up a significant chunk of money in terms of both transfer budget and wages, and that money could be spent on someone who was fit, committed, and eager to help the club reach the next level. In addition to that, it's no longer clear that United even need Paul Pogba. With Bruno Fernandes, they have an equally-gifted player who seems to be happy to be there, and capable of carrying the team on his shoulders in the exact same way Pogba was supposed to.  
If Pogba heads back to Juventus or tries his luck in Spain with Real Madrid this summer, he'll leave Manchester United as an expensive failure. Much was expected of this marquee signing, and little was delivered. Maybe his battles with Mourinho broke his heart. Maybe playing with teammates who weren't on his level frustrated him to the point where he felt he couldn't contribute any longer. Whatever the reason, he'll be missed by few when he departs Manchester, and he'll soon be trying to rebuild his reputation elsewhere.