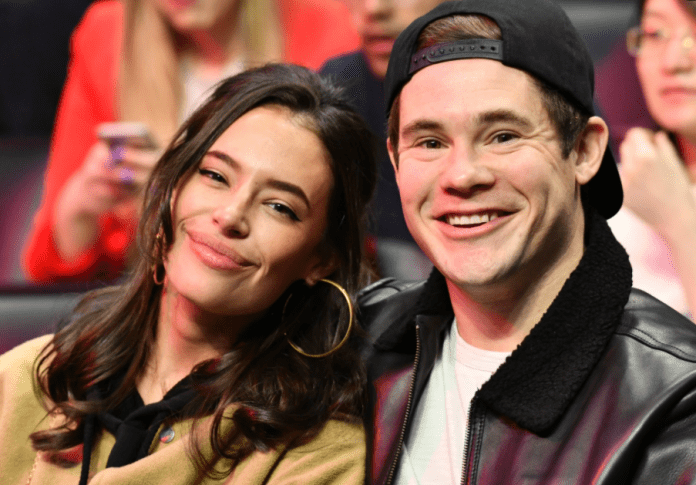 Adam Devine is officially a married man as he tied the knot with his love, Chloe Bridges.
Erik Griffin shared this news on Instagram and captioned that Devine was off the market and added that his marriage was awesome.
Comedian Adam Ray has also congratulated the newlywed couple by posting several pictures from the wedding event. It also included a picture of Adam Devine and Bridges soaking up the sun in the swimming pool as Chloe flasher her ring finger.
Adam Devine is 37 while Chloe Bridges is 29 years old.
Ray captioned the picture with the words "All the love. All the laughs" and congratulated them on their marriage.
Chloe teased her marriage last week by sharing pictures of herself in the wedding attire. She stated that they gave their best shot at the marriage event and that the event was almost there.
Adam Devine and Chloe met on the set of The Final Girls in 2014 and got engaged in October 2019. They had dated for 4 years.
Adam Devine Talks About His Proposal
Devine announced on Instagram that Chloe had accepted his proposal for marriage and that he loved her more than anything. He was extremely excited to spend the rest of his life with her.
He added that Bridges was his best friend and told her to have fun while planning the wedding. He joked that he would be there for the cake tasting.
Chloe shared photos of the proposal and captioned that they were doing it, finally. She added that she loved Adam Devine with her whole heart and was excited to be with him forever.