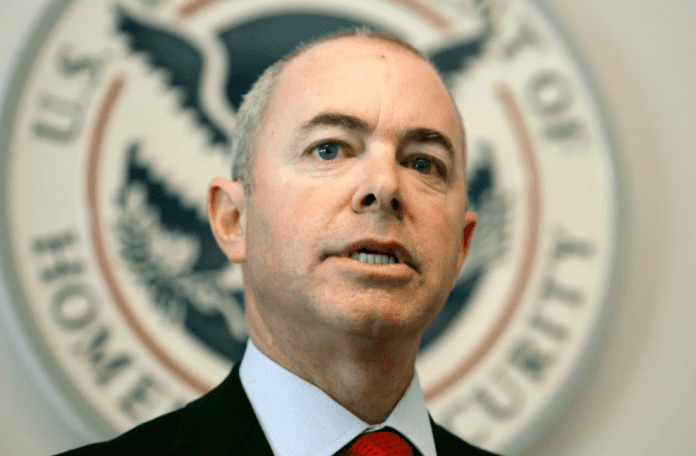 Alejandro Mayorkas, the Secretary of Homeland Security, strongly defended the administration's position on the spurt in unaccompanied children at the US-Mexico border. He told representatives that the administration is working on expanding the capacity to tackle the increase in the number of children.
Alejandro Mayorkas appeared at the first hearing of the House Homeland Security Committee, as he heads the sprawling Homeland Security dept. The department is in charge of the management of several of the most pressing challenges facing the nation, with the southern border issue among the notable ones.
A historic movement of migrants has been crossing or attempting to cross over into America, creating a humanitarian vacuum at the border. Over 13,000 unaccompanied minor asylum seekers are in American custody at present.
In the hearing that stretched to 4 hours, Alejandro Mayorkas justified the decision of the Biden administration to allow children, arriving without a legal guardian or a parent, to present a case for asylum in the US. It has reversed the Trump administration's decision to turn them back by invoking health issues.
Alejandro Mayorkas Hit Back At The GOP Members For Their Party's Heartlessness
The secretary wrote that families south of the border had to make a heart-breaking choice of sending their children unaccompanied across the border in hope of a safe and better future for them. He said that the Trump administration would send the children, many of them girls as young as 12, back across the border to Mexico. He said that this administration halted that heartless practice.
Republican lawmakers have attacked the Biden administration's policy and blamed it for the rush of unaccompanied children at the southern border. He said that he had put the children at risk by encouraging parents to send them on this treacherous journey. GOP Rep. John Katko said that this crisis would worsen and blamed the actions and words of the current administration for the crisis.
Alejandro Mayorkas ripped into the Republican argument when he said that his definition of a crisis was when the nation was a willful participant in the decision to forcibly separate a child from the protection of their parents and separate them to discourage migration.
He reiterated the commitment of the administration to ensure the set up of a safe immigration system, is humane and orderly, and one that works.