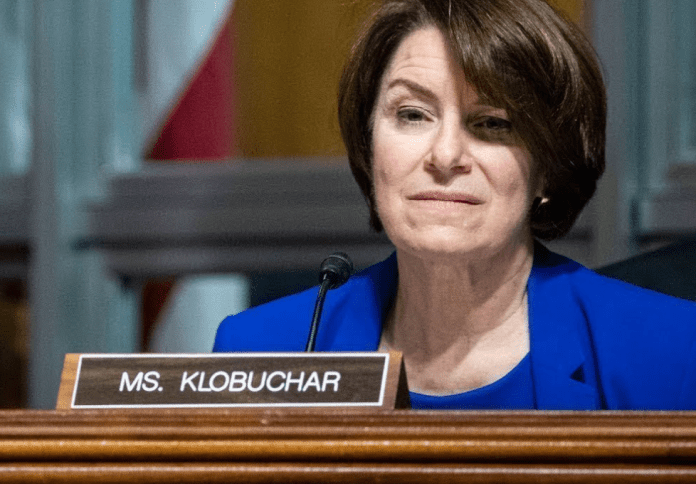 Democratic Senator from Minnesota, Amy Klobuchar was in favor of providing US military air support to Ukraine. She was supported by Republican Senators Jim Risch, and Rob Portman. They join a growing list of lawmakers who have intensified pressure on the President to increase support to the besieged Ukraine.
The support advocated by Amy Klobuchar and other legislators includes sending air-raid defense systems and advanced fighter jets, a suggestion that was rejected by the administration.
Amy Klobuchar was appearing on CNN. In reply to Dana Bash's question, if the decision to stop sending fighters to Poland was a mistake, she referred to Jake Sullivan, the NSA's comment that the aircraft would be particularly targeted by Russian forces.
While Amy Klobuchar expressed empathy for the decision of the administration, she said she had told the White House that she would want American fighters sent to the conflict zone if the timings were right.
Amy Klobuchar Was Part A Group Of American Legislators In Poland
The offer by Poland to send fighters to Ukraine was rejected by the US. But the Americans were backfilling Poland's inventory with more F-16s.
The former presidential candidate said that she had spoken to the US President more than a week back and expressed her belief that fighters should be sent to the region.
Amy Klobuchar said that there was the risk of it becoming an issue. She was at the border between Poland and Ukraine which she was visiting as a member of an American congressional delegation. She said that the US was still talking with allies about the possibility of sending fighters to Ukraine.
Amy Klobuchar was apprehensive that the advantage that Russian forces had in the region could soon be converted to complete air domination if it was not countered by sending more arms to Ukraine.
58 Problem Solvers Caucus members, a bipartisan group, have urged the US President to make attempts to go ahead with the fighters' deal with the Poles.
Amy Klobuchar said that she was appreciative of the decision by the Poles to offer to send MiG-29 jets to Ukraine.