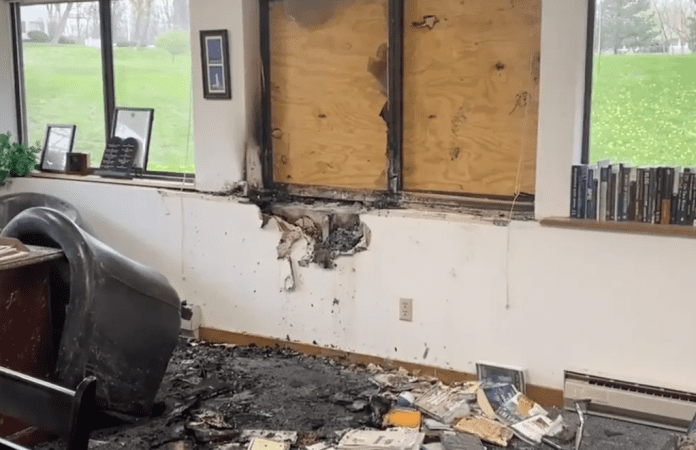 The office of an anti-abortion organization was damaged and vandalized by fire, in Madison, Wisconsin. Police are investigating this case as arson.
The vandalism and fire occurred at the anti-abortion office of Wisconsin Family Action.
WFA is a PAC that actively campaigns against the right to abortions and same-sgender marriage, as stated on the organization's website.
Anti-Abortion Organization Attacked Because Of Its Conservative Views
Madison Police communications supervisor Keith Johnson told CNN that someone who noticed smoke coming from an office building called 911 on Sunday morning. Madison Fire Department personnel responded to the structure at about 6 a.m. and promptly extinguished the incident, according to reports.
Injuries were not recorded.
The fire department was treating this event as possible arson and investigators agree.
According to the incident report filed by the Madison Police Department, someone threw an unlit Molotov cocktail into the building. Police said it seems another fire was lit and that graffiti was also discovered.
WISC released a photo of some vandalism they found in an office: "If abortions aren't safe, then you aren't either."
Madison Police Chief Shon Barnes released a statement in which he implied that WFA was singled out for its political opinions. Officials from the federal government are assisting local authorities in Madison with their investigation, he added.
"Our office has always advocated for the right to express one's opinions without fear of retaliation. Still, we believe that violence and destruction of property serve no purpose "In the words of Barnes. We have informed our federal counterparts of this event and are collaborating with them and the Madison Fire Department to determine the motive for this fire.