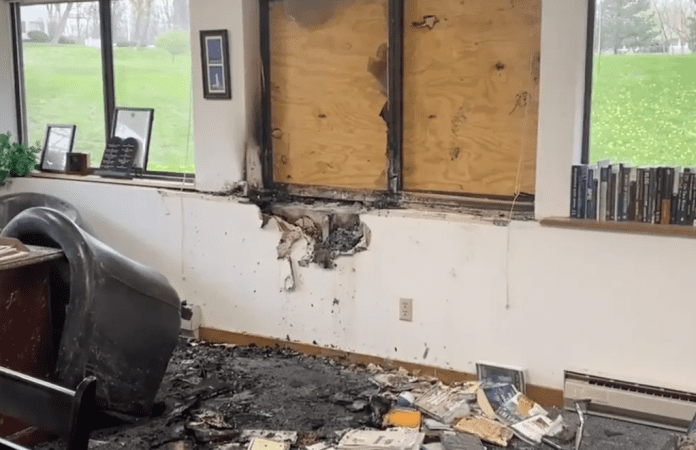 The office of an anti-abortion organization was damaged and vandalized by fire on Sunday, in Madison, Wisconsin. Police are investigating this case as arson.
The vandalism and fire occurred at the anti-abortion office of Wisconsin Family Action.
WFA is a political action committee that lobbies against abortion rights and same-sex marriage, according to its website.
Anti-Abortion Organization Attacked Because Of Its Conservative Views
Emergency dispatchers received a call from a passerby who saw fire coming from an office building on Sunday morning, Madison Police communications supervisor Keith Johnson told CNN. Madison Fire Department firefighters were called to the building at about 6 am and were quickly able to put out the blaze, officials said. 
No injuries were reported.
Investigators believe that the fire was set intentionally and the fire department was investigating this incident as arson.
A Molotov cocktail, which did not ignite, was thrown inside the building, Madison police said in an incident report. It appears a separate fire was started, police said, and graffiti was also found at the scene.
An image from WISC shows the graffiti written on the wall of the office: "If abortions aren't safe, then you aren't either."
In a statement, Madison Police Chief Shon Barnes said WFA appeared to have been targeted because of its beliefs. He said federal agencies have been made aware of the incident and are working with the Madison police and fire departments in the investigation.
"Our department has and continues to support people being able to speak freely and openly about their beliefs. But we feel that any acts of violence, including the destruction of property, do not aid in any cause," Barnes said. "We have made our federal partners aware of this incident and are working with them and the Madison Fire Department as we investigate this arson."