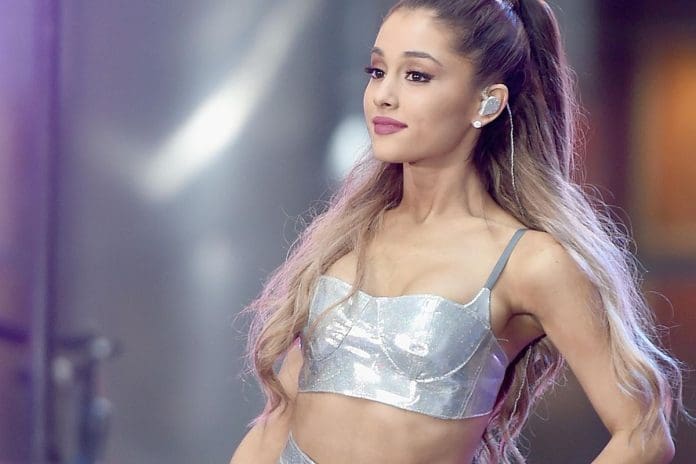 The Weeknd's new album, "Dawn FM", was released this Friday and, of course, the internet is already bursting with theories. One big theory is that this song with Lil Wayne would have been inspired by none other than Ariana Grande, with whom the singer has already released hits like "Love Me Harder" and the remix of "Save Your Tears".
Is "I Heard You're Married" about Ariana Grande?
To understand this frill, we need to go back to 2014, when there were rumors that "The Hills" would be about the pop diva, Ariana Grande. Years later, in the duet "Off The Table", he sang "I was haunted by the hills". Now, with "I Heard You're Married," Abel says, "I heard you're married baby / I knew it was too good to be true."
Don't Look Up star Ariana Grande married Dalton Gomez in May of last year.
In "Gasoline", he sings that he is dozing to REM. For some, this may be a reference to Ariana Grande, who released the track REM on the 2018 album "Sweetener". However, this is more likely an allusion to the rock group REM, whose name means "rapid eye movement." That's because the line "losing my faith" has everything to do with "Losing My Religion," the band's anthem released in 1991.
The Weeknd and Angelina were spotted together on more than one occasion in 2021, including a dinner at Giorgio Baldi restaurant. So far, no relationship rumors have been proven, but there are already many people who believe that the star confirmed the rumors through the track "Here We….Again", in partnership with Tyler, the Creator. In the lyrics, he sings about falling in love with a movie star.
Ariana Grande has not responded to any of the comments. Even though she has not unfollowed the Weeknd on Insta, she has not congratulated her former friend on his new release. Ariana has been enjoying her marital life off Twitter.