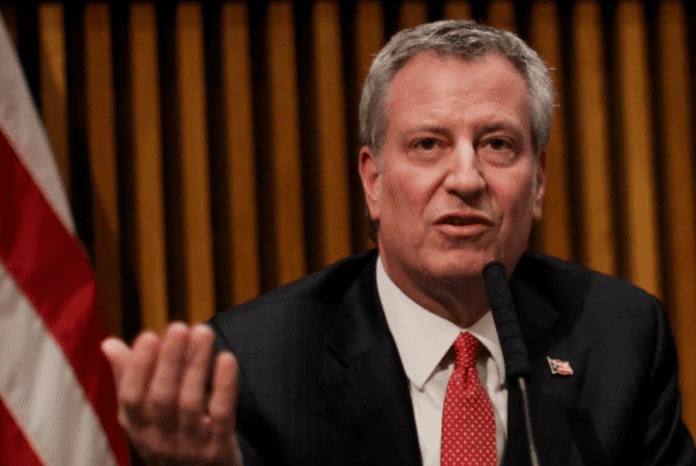 Bill de Blasio, it seems, has found his calling. The ex-mayor of NYC has informed labor leaders and political allies that he is considering running for Congress even as the Legislature approves the redrawing of the state's district map.
De Blasio announced recently that he was not in contention for the governor. Now he has made his congressional aspirations apparent in a call to a major New York union leader. A source said that he was seriously considering the proposal.
It appears that the former mayor has even contacted regular donors to his campaign, and also civic leaders linked to his 11th Congressional Dist. It is from this district that he plans to run for the midterm elections this year.
His preferred ground is a traditionally conservative one and is at present represented by Nicole Malliotakis, who is the only Republican in the city. It covers the whole of Staten Island plus a small part of South Brooklyn.
Redistricting Has Upped Bill de Blasio's Chances In The 11th Congressional District
But the new congressional plan that was recently approved by lawmakers on Wednesday in Albany has added the strong Democratic stronghold of Brooklyn, which includes Park Slope, Gowanus, and Sunset Park. Bill de Blasio resides in Park Slope, Brooklyn, and has strong political support here.
The redrawing of the congressional District is part of the resolve of the Democratic majority in the Legislature to weed out GOP members by adding liberal constituencies to their strongholds.
But Bill de Blasio's plans for the 11th Congressional district could upset the plans of former Representative, Max Rose. The fellow democrat is already into his campaign to oust Malliotakis after he lost in the elections in 2020. Rose would now have to deal with the ex-mayor in the primaries. A moderate, Rose has been deeply critical of Bill de Blasio, perceived the imminent threat, and immediately mailed his supporters for donations.
But Bill de Blasio's candidature could work both ways. He is widely disliked on Staten Island. A Staten Island Democrat said that his bid could energize voters in the 5th borough to come out in larger numbers to vote against him.