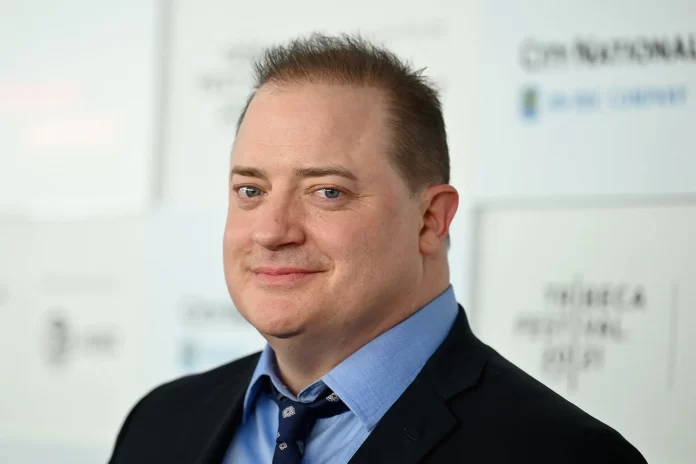 In the spotlight at the Venice International Film Festival is Brendan Fraser.
The once-omnipresent movie star of the "Mummy" series and "George of the Jungle" has retreated from the spotlight for the past ten years. Brendan Fraser is planning what might turn out to be a significant comeback, beginning with his pivotal performance in Darren Aronofsky's "The Whale," which had its world debut at the festival on Sunday night.
In the Sala Grande theatre, the audience gave the movie a prolonged standing ovation as Fraser, his director, and his co-stars wiped away tears from the balcony.
Fraser portrays Charlie, a 600-pound introverted English teacher with a kind heart (270 kilograms). Although experts are already expecting Oscar nominations for the movie, Fraser is trying to ignore the possibility.
For over ten years, Aronofsky has been attempting to produce "The Whale." He recalls reading the review of Samuel D. Hunter's play in The New York Times, seeing it, and then knowing he wanted to see the author.
Brendan Fraser Enjoying His Time Celebrating A Comeback Role In The Whale:
Brendan Fraser, who also appears in Martin Scorsese's next movie "Killers of the Flower Moon" with Leonardo DiCaprio, claimed that he knows of "no actor in my peers worth its weight in salt who wouldn't want to work with Darren."
In addition to being physically appealing, Charlie also possesses a deep sense of compassion and empathy for those around him, including his estranged daughter Ellie, who is portrayed by "Stranger Things" actress Sadie Sink.
The screenplay's co-author, the Hunter, claimed that his play is deeply personal. When he was instructing a required expository writing class at Rutgers University that nobody wanted to take and everyone despised, he created it 12 years ago. By placing the play in his hometown of Moscow, Idaho, and including details on his past of depression, food self-medication, and attending a fundamentalist Christian high school as a gay teenager, he also drew on his background.