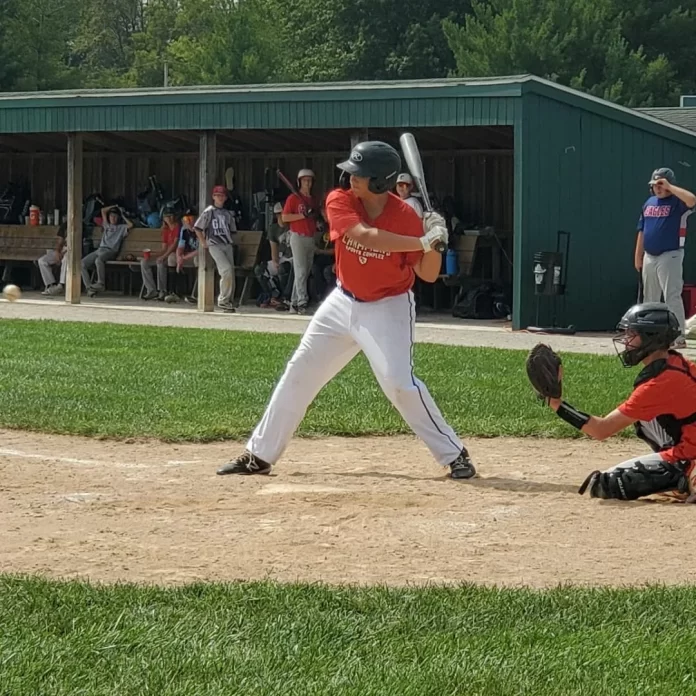 Brett Baty didn't do anything special when he entered the field for the first time in the major leagues. It was recorded that he said he wanted to take it all in.
Then something happened that he will never forget happened. On Wednesday night, the New York Mets defeated the Atlanta Braves 9-7 thanks to a home run by Brett Baty in his first major league at-bat. This ended Atlanta's 8 winning streaks.
The NL East-leading Mets, who are currently ahead of the Braves in the standings, stormed out to a 6-1 lead in game three after being outscored 18-1 in the series' first two games. Part of the credit for this victory goes to Baty.
Brett Baty entered the game initially in the second inning with a base runner and the Mets leading 2-0 after back-to-back home runs off Jake Odorizzi in the first inning. He was selected with the 12th overall pick in the 2019 draught. On his first swing, while wearing a New York uniform, Baty connected with a hanging curve after taking a ball.
Brett Baty Hammered A Home Run In His First Game With The New York Mets: 
Baty is the only Mets player since Mike Jacobs in 2005 to hit a homer during his first professional plate appearance, according to an analysis by ESPN Stats & Information.
Before the game, Baty, from Round Rock, Texas, stated that several of his relatives had travelled to Atlanta to watch him make his major league debut. They leapt out of their seats when they saw the ball leave Truist Park and cheered.
A worker found the ball, which will now be a cherished memento for Brett Baty, who was called up to the major leagues just one week after being promoted to Triple-A Syracuse and was ranked as ESPN's 37th-best prospect in baseball.
Eduardo Escobar's good night coincided with the Mets placing him on the injured list due to a left oblique issue.