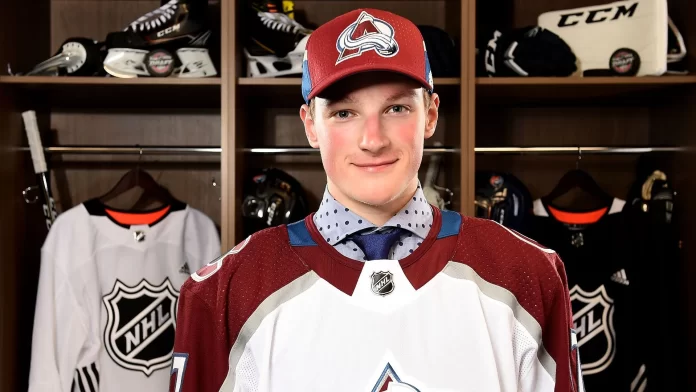 The Colorado Avalanche has won the Stanley Cup three times in the team's existence. With some outstanding goaltending by Darcy Kuemper, the Avs managed to hold on in the third period in Game 6 on the road. In Game 5, Colorado had an opportunity to win the championship in front of their home crowd, but the Tampa Bay Lightening prevailed to set up a rematch in Florida.
Cale Makar finished the playoffs with a record 72 victories overall after winning 56 games during the regular season. Cale Makar advanced through the Western Conference and qualified to face the Tampa Bay Lightening, the two-time defending champions. In front of their home crowd, Tampa had a successful start to the evening.
Less than four minutes had passed when Steven Stamkos gave the Lightning the lead, but the Avs fought back in the second frame.
Conn Smythe Award Given To Cale Makar
Just two minutes into the time, Nathan McKinnon, the team's captain and captain at heart, scored to tie the score. The Avs then took a 2-1 lead midway through the period thanks to Arrturi Lehkonen.
Colorado's high-powered attack served as the team's backbone throughout the playoffs, scoring nearly at will, but it was the defense and goalkeeper Darcy Kuemper who came through to capture the Cup for Colorado. The goalkeeper, who was criticized by many and was considered the weak link on this Avs club, made 20 saves in the final contest.
The Avalanche has only won the Cup three times, and the last time was in 2001 when Patrick Roy and Ray Borque were declared champions.
Cale Makar won the Conn Smythe Trophy for his outstanding performance in both the finals and the postseason, which included 8 goals and 21 assists.