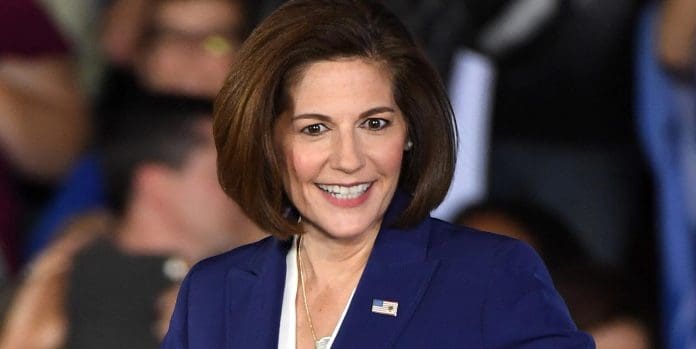 Catherine Cortez Masto helped the Democrats keep control of the Senate with a vital reelection in Nevada. Her win will be vital to Biden, even if the Republicans manage to narrowly take over the House.
The Democrats stamped their control of the upper house as Senator Catherine Cortez Masto narrowly retained her seat defeating Adam Laxalt, the former attorney general. It could turn out to be the pivotal moment in astonishing midterm polls in which the ruling Democrats have succeeded in upturning historical predictions and patterns that have always thrown up major losses for the ruling party.
Although the GOP has an edge and is on its way to bagging the House, the majority will be way less than polls had indicated.
Catherine Cortez Masto's Win Renders Georgia Results Irrelevant
The victory of Catherine Cortez Masto on Saturday has helped the Democrats secure the vital 50th seat, enough to gain control of the Senate. It is an amazing feat as voters normally vote against the ruling party in the midterm elections.
Only the Georgia seat remains to be decided and the runoff on December 6 between Republican Herschel Walker and Democrat Senator Raphael Warnock will either be a consolation prize for the Republicans or might even turn out to be a bonus for the Democrats.
The runoff system, prevalent only in Georgia and Louisiana, is applied when no contender gets a majority. Georgia, the top 2 vote-getters progress to the second election. The remaining 48 states have a plurality of the winner-take-all system where the candidate can win with not more than half the vote.
The runoffs have been controversial, with critics saying that it was introduced to keep Blacks out of office. One of the main champions of the 1964 law of the Jim Crowe era that led to the system was state Representative Denmark Groover, who had stated that the system was intended to prevent the "Negro bloc vote from controlling the elections."