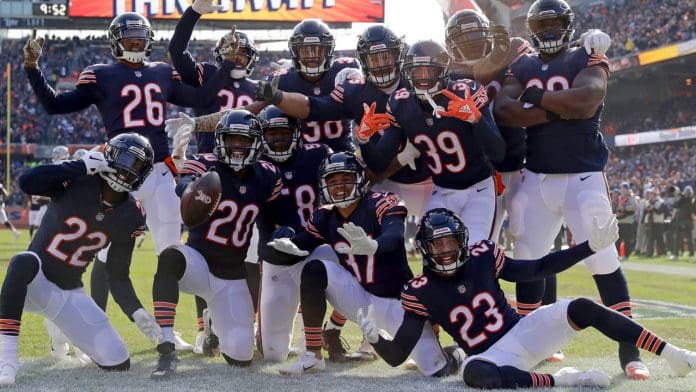 Chicago Bears' Fields tossed three touchdown passes in the first half Saturday night while playing at the location of his first NFL start, a 6-for-20 performance against the Browns in which he was sacked nine times. He displayed assurance and, perhaps more significantly, anticipation.
The Chicago Bears' offense began to move the ball after they punted on their first possession. On the second drive, Fields displayed confidence, as seen by his connection with Dante Pettis on a Hank concept. With anticipation, Fields throws the ball to Pettis on his deep curl route down the left side of the field as Pettis is putting his hips into his cutback to the quarterback. The Chicago Bears have been the subject of more questions this summer than answers, all of which point to the same general idea.
Cleveland Browns Lost Against The Chicago Bears By One Point
All of this points to the central question of whether Justin Fields will actually stay in Chicago or whether he might go sooner rather than later.
Fields did his best to address those questions independently during the Bears' preseason finale vs the Cleveland Browns and did so in a way that gave Bears fans something they might have missed this offseason. Even more, the suspense was generated by the first touchdown, which also featured excellent ball placement. It arrived at Ryan Griffin, a tight end, via this corner route.
On the Cleveland 22-yard line, the Chicago Bears have a first-and-five situation and are lined up with three receivers to the left and the quick Darnell Mooney alone to the right. Griffin has leverage on his route since Cleveland is in Cover 3 and the post-safety is in the center of the field.
As Field reads out the throws from the outside pair of receivers, the cornerback receives a late drop, and he still has to avoid him. Fields are then presented with a window between the corner and the safety, which he perfectly hits.