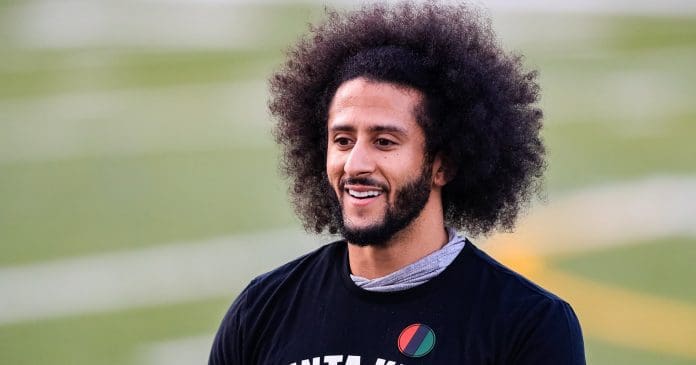 Free-agent quarterback Colin Kaepernick's quest for a return to the NFL will continue this weekend when he does a throwing demonstration during halftime of the University of Michigan's spring game.
The NFL said on its website that draft-eligible athletes will catch passes from Kaepernick and that NFL team employees in attendance will be allowed to observe the event.
Kaepernick, who has been without a team since 2017, was one of the first players to take a knee during the pregame playing of the United States national anthem to protest police deaths of Black people.
In 2017, he filed a lawsuit against the NFL, alleging collusion after no clubs signed him after he left the San Francisco 49ers. In 2019, Kaepernick and the NFL reached an agreement.
Colin Kaepernick Filed A Lawsuit Against NFL
The NFL signaled its willingness to welcome Kaepernick back in the summer of 2020 but left it up to its member teams to decide whether or not to sign him. So yet, no team has succeeded. At noon on Saturday, the game will be broadcast on the Big Ten Network.
In his NFL career, which began as a second-round pick out of Nevada in 2011, Kaepernick has appeared in 69 games. In the 2013 season, he took over as the 49ers' starting quarterback and guided the team to a Super Bowl appearance, where they were defeated by the Baltimore Ravens in the last seconds of the game. Jim Harbaugh, the current head coach of Michigan, coached that 49ers team.
In his career, Colin Kaepernick has completed 59.8% of his 1,692 throw attempts for 72 touchdowns and 30 interceptions. In his six-year career, he's passed for over 12,000 yards but hasn't played with a team in over five years.