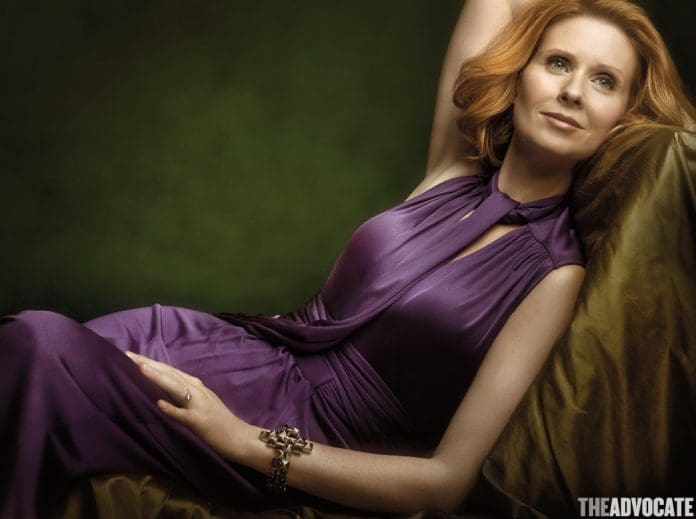 In an interview, Cynthia Nixon discusses filming "AJLT" without Kim. The Little Manhattan actress acknowledged to the media that the show's dynamic shifted without Kim Cattrall's Samantha, who has been scheduled to make a brief cameo in the finale episode of the second season, but said that it wasn't something they talked about.
"It was different." continued Cynthia Nixon they had all the new incredible characters, they are much older and all their children had grown up, adding to the list of things that are different.
Cynthia Nixon Revealed That She Did Not Know About Kim Cattrall's Guest Appearance
Many factors changed how they felt. However, the key aspect that made everyone feel so good was their genuine want to be on the show. She said, perhaps alluding to Cattrall, "So it makes a tremendous difference because you're not going on eggshells with somebody upset for causes that are difficult to even figure out."
The actor who portrays Miranda Hobbes in the first as well as the second seasons of the show, Cynthia Nixon, noted that the audience wasn't alone in feeling Cattrall's absence "strange." She continued, referring to their late co-star Willie Garson, who passed away from pancreatic cancer in September 2021 at the age of 57, that they also did not have Garson on their show, which was incredibly painful.
The One Last Thing star also talked about Cattrall's future guest role, admitting that she hasn't seen the upcoming season's episodes but has read about the same in a screenplay. She refused to respond when questioned on if she still keeps in touch with the actor, responding, that she would not be revealing anything else since she had already spoken more than she had planned to.