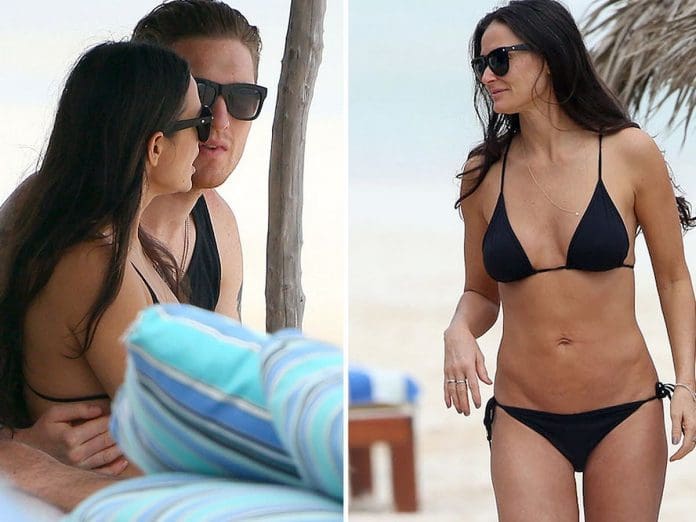 An insider from Demi Moore's circle shared information with the PEOPLE, the media outlet following her break up with Daniel Humm. The insider says that the star is happy in her own space enjoying being accompanied by friends and children.
Daniel Humm recently broke up with her 60yo partner Moore after only a few months in the relationship, and insider from the Demi Moore's circle tells the media.
The insider said that the actress currently is in a safe place, as she is surrounded with her children and her friends, enjoying their company.
Moore took her relationship to the public with Daniel in last March sharing the sunning couple photos together in the social media. Demi tagged Humm in one image that showed shadow of the then couple on the ground while they were visiting The Palace of Kings and Queens.
Demi Moore Broke Up With Daniel Humm After A Few Months Into The Relationship:
In another snap, Demi Moore was seen cuddling Humm while the chef kissing her on the forehead of the ghost actress. In another snap the followers of Moore saw her posing with Humm and pup Pilaf amid lush green background.
Pilaf was also seen accompanying the then lovebirds to the finals of the French Open. They posted a series of snaps in Moore's Instagram feed where the trio was seen in the stands.
Last week, Demi Moore turned sixty and was showered with birthday greetings from loved ones, including ex-husband Bruce Willis and his current wife, Emma Willis, both of whom shared photos of Demi Moore on Instagram.
As they commemorated Demi Moore's big birthday, Emma, 44, posted a picture on her Insta Story of herself and her husband, Bruce, 67, clutching copies of Demi's 2019 autobiography Inside Out.