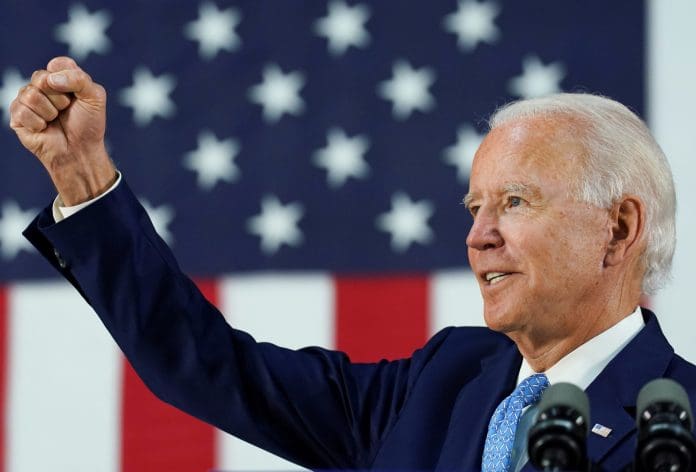 President Biden issued presidential determinations today allowing the US Department of Energy (DOE) to use the Defense Production Act (DPA) to speed up domestic manufacturing of five key green technologies: solar, heat pumps, transformers, and electric grid components, insulation, and electrolyzers, fuel cells, and platinum group metals.
The Defense Production Act findings are part of the Biden-Harris Administration's mission to cut energy prices for families, boost national security, and achieve long-term American energy independence by reducing fossil fuel use and bolstering our renewable energy economy.
As the costs of sustainable energy renewables such as solar panels, heat pumps, and hydrogen electrolyzers have decreased over the previous decade, demand for these technologies has surged dramatically.
Defense Production Act Has Been Set In Motion
Global demand for these vital items and components is expected to increase by 400-600 percent over the next few decades as the world converts to a clean energy economy. Americans will be compelled to continue relying on clean energy imports unless the United States adds additional manufacturing, processing, and installation capacity, exposing the country to supply chain risks while also missing out on the massive job possibilities connected with the energy transition.
DOE's new Office of Manufacturing and Energy Supply Chains was established in February to secure the energy supply chains required to upgrade America's energy infrastructure and enable the entire transition to sustainable energy. DOE will also work with the energy and utility industries, labor unions, and community organizations to look at several supply chain possibilities, including through the Electricity Subsector Coordinating Council. DOE recently issued a key collection of papers on the energy supply chain, outlining the country's first comprehensive plan for the energy industrial base, with an emphasis on safeguarding the clean energy transition.
Following this announcement, the Department of Energy and the White House will continue to bring together key business, labor, and community stakeholders to maximize the effect of the Defense Production Act tools made available by President Biden's actions and enhance domestic clean energy manufacturing.