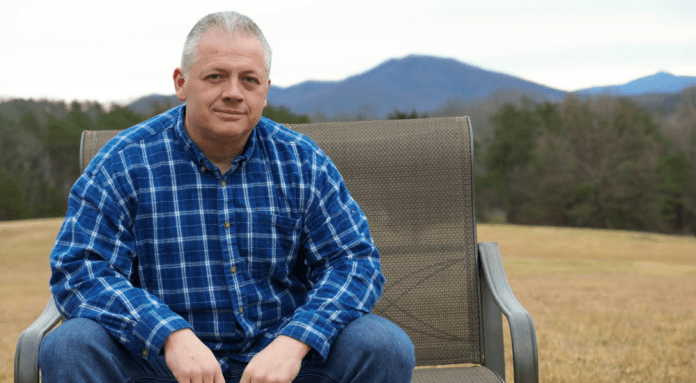 Denver Riggleman, a Republican Congressman, has announced his resignation from the party after serving on the committee probing the Jan 6 US Capitol attack.
Denver Riggleman, 52, spoke on CNN's 'State of the Union' on Sunday, when he discussed how the information he encountered while recommending the committee affected his decision.
Riggleman served as a technical consultant to the House select committee examining the attack on the US Capitol on January 6, 2021. Riggleman was alluding to Rep. Liz Cheney of Wyoming, who is also the committee's vice-chair and has been vocal in her condemnation of ex-President Donald J Trump for his participation in the Jan 6 terrorist incident.
'I made the choice secretly a month or two ago,' Riggleman said, although it was publicly disclosed on Sunday. Riggleman was appointed as an adviser to the House select committee last year, but he announced in April that he would be departing to work for a charity group in Ukraine.
Denver Riggleman Had Made His Decision To Quit About Two Months Ago
Sources informed CNN that Denver Riggleman's departure from the committee was 'amicable.' The public hearings for the January 6 committee are set to begin on June 9. The committee will deliver its evidence and findings at that time.
According to the Washington Post, seven Democrats and two Republicans will try to establish that last year's fatal Capitol riot was only one stage in a 'multi-tentacled plan' orchestrated by Trump to grab control of the American election system. Members of the committee, including Maryland Democrat Rep. Jamie Raskin, claimed in April that the hearings would "blow the roof off the House."
The hearing on Thursday is anticipated to place the violence in the context of Trump's suspected attempts to manipulate the election in his favor.
Later in the session, the ex-president's allies are expected to delve into legal theories that suggest elected officials have the power to veto a state's Electoral College votes and order them to choose a new one.