After the 2018 Farm Bill, hemp production and distribution became legal, and hemp products flooded the market. Hemp buds are also one of these products, and they are extremely popular with consumers.  
Hemp buds are different from marijuana and extracted CBD; hence its effects are also distinct. The buds are hemp flowers from the plants that have been used for various purposes by people. 
What are hemp buds, and what makes them different from marijuana? 
Since marijuana and hemp both are Cannabis, people often confuse their uses and attributes. Where marijuana has high levels of THC and relatively lesser medicinal benefits, hemp has low levels of THC and more medicinal merits.  
Not only does hemp contain less than 0.3% THC, but it also has other cannabinoids like CBD that can help with many health problems. In an NCCIH article defining Cannabis, the author mentioned how marijuana and hemp are quite different even though they come from the same plant. 
To summarise, hemp provides all the health benefits of cannabinoids but does not get the user high. There is an absence of the mind-altering effects in industrial hemp, making it both legal and safe for consumption. 
What are the uses and benefits of hemp buds? 
These buds have grown in demand in the past few years and are immensely popular with users. Hemp buds are dried flowers of the plant, and you can smoke them without worrying about getting high.  
They have multiple benefits and uses that the users commend, and here are some of them: 
They are good alternatives to smoking. People who have trouble quitting smoking can reach out for hemp joints instead of cigarettes. While the cigarettes contain lethal tobacco, hemp joints have no such substances. It might seem easy, but quitting is a complicated process. With the help of hemp buds, smokers can take a step towards quitting smoking. 
They don't have a mind-altering effect like marijuana. Smoking hemp buds does not make you high, which is why many customers adore it. After smoking marijuana, there is a limit to what activities you can do, but that is not the case with industrial hemp, making it ideal. 
They can relieve pain and inflammation. Industrial hemp buds have CBD and many other cannabinoids in them, making them beneficial for relieving pain. Smoking hemp buds can effectively reduce pain in various parts of the body and fight inflammation. Additionally, it helps relax the body and increases concentration too. There are many more implications of hemp buds medically, but they are not as explored as these yet. 
They can reduce anxiety and depression. One of the most common uses of CBD is for alleviating anxiety, depression, and similar problems. CBD-containing hemp can also help reduce anxiety and calm the body. Consumers also use it in the nighttime to reduce stress and anxiety to achieve better quality sleep.  
It is legal, efficient, and quick. The best part about hemp buds is that you can use them in the States. Since they have low THC content, they are safe to consume by users. Similarly, they are effective in relaxing the body and helping with other health problems. Also, the quickest way to get CBD working in your body is by smoking it, so these have the fastest effect on the user. 
What is the status of the hemp market currently? 
After the legalization of industrial hemp and products derived from it in the States, hemp flower products have been in heavy demand. The market is growing at a rapid rate, and the popularity does not seem to be declining. 
The current status of the market is impressive, even though hemp is controversial due to marijuana. Nevertheless, even with the critical opinions and myths revolving around it, the market is enormous and continuously growing. 
In a report by Nielsen, they calculated the value of the market using the relevant figures. The 2020 Smokable Hemp Market (Including hemp buds and pre-rolled joints) was worth up to $80 million. Furthermore, the hemp buds and flowers accounted for nearly half of the figure. 
Not only is the market currently flourishing, the estimated figures for 2025 are also astonishing. Nielsen predicted that the market could be worth $300 million to $400 million in 2025 due to its rapid growth. 
Why are hemp buds immensely popular in the market right now?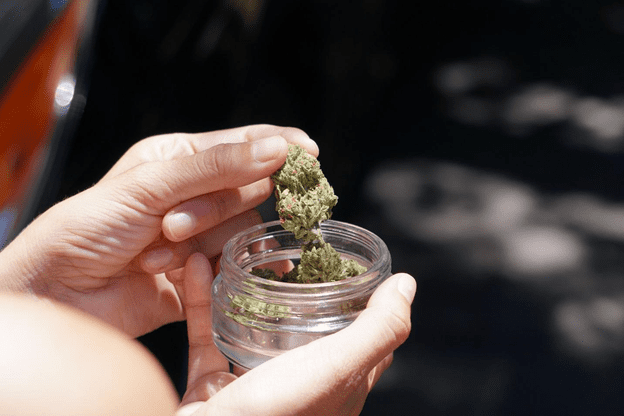 The reason for the popularity of these smokable hemp products isn't limited to their benefits. It has many beneficial properties, but beyond that, it is an ideal replacement for similar medications.  
Compared to other painkillers or anxiety-relieving medications, hemp buds have a better safety profile since they are natural. On top of that, these are not as expensive as some people might think.  
But you might wonder why the demand for hemp buds is so high, even when they are just supplements. The reason for this is that nowadays lifestyle is too stressful and straining for a lot of people. 
Before the pandemic, various mental health issues were prevalent. But after the pandemic, they have increased even more rapidly. Dealing with them might seem easy, but it is not as simple as that. To relieve some stress and nervousness in daily life, many people have turned to hemp buds. 
Are hemp buds a good choice? 
Hemp buds have medicinal benefits, relaxing properties, and many other merits that are ideal. Users have praised the products for a long time and use them regularly for such purposes. You, too, can use hemp, as it is safe, legal, and helpful. 
Though the laws for industrial hemp are similar in all states, check your state's laws once more to be safe and buy good quality products from trusted brands. In terms of pain and anxiety alleviation, hemp buds provide quick and effective relief. 
Conclusion 
Hemp buds' popularity is not surprising considering all its advantages and positive customer accounts. Its uniqueness makes it different from marijuana, and low levels of THC make it safe for consumption. 
They are a power product that has entered the market strong and will only grow from this point onward.