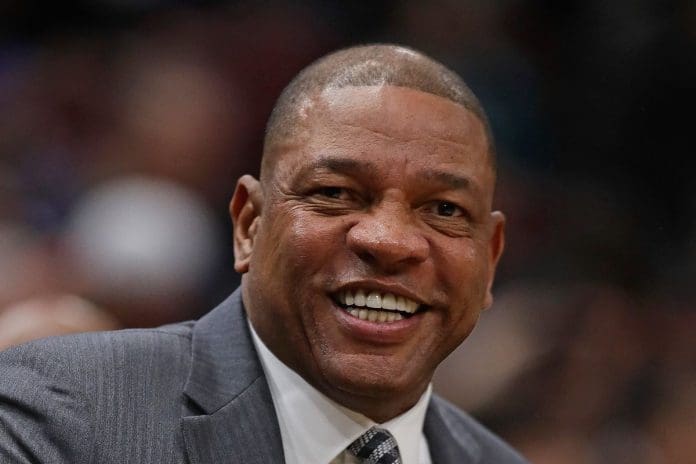 On May 16th, Doc Rivers was dismissed by the Philadelphia 76ers as per an announcement from the team. This comes shortly after the elimination of the 76ers in the semifinals of the Eastern Conference for the third time consecutively on May 14th. Doc Rivers' team succumbed to a Game 7 loss against the Celtics with a scoreline of 112 points to 88 points.
Doc Rivers Had Intended To Stay On
According to ESPN's source, the 76ers are looking at Monty Williams, Frank Vogel, Nick Nurse, Mike D'Antoni, Sam Cassell, and Mike Budenholzer to be the team's new coach. Doc Rivers had a record of 154 wins and 82 losses (a win rate of 0.653) during the three seasons he was in charge. In his latest season, his team recorded 54 wins – the most the franchise has had since the 2000-01 season.
When it comes to statistics, Doc Rivers' team featured among the highest 10 defensively as well as offensively efficient teams. Only two other teams featured among the highest ten in both tables. Daryl Morey, the 76ers' basketball operations president, referred to Doc Rivers as one of the NBA's most successful coaches, and someone who will be inducted into the Hall of Fame in the future. As such, his respect for Rivers remains massive.
Morey continues by thanking his services for the past three seasons with the 76ers as well as the significant impact he has left on his franchise. However, they took the opportunity to think back on their latest season. As such, the management decided that there should be some necessary changes if the team is to further their ambition to fight for the championship.
Other teams that are looking for a head coach include the Detroit Pistons, the Toronto Raptors, the Phoenix Suns, and the Milwaukee Bucks.