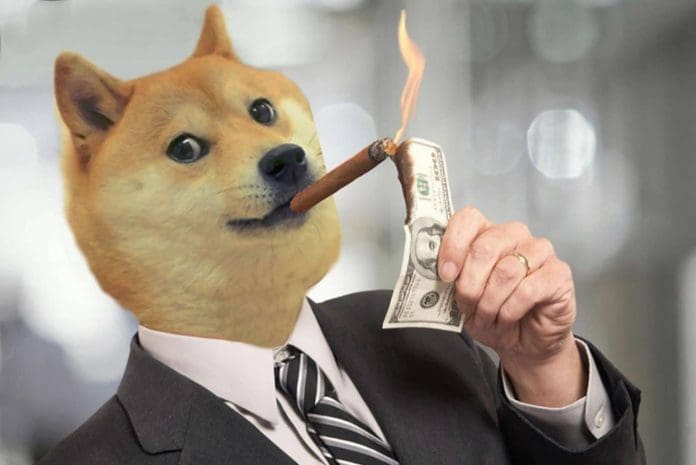 Dogecoin is a project that defies expectations regularly. A typical firm would begin with a strategy and a clear declaration of its goals. A conventional company would file a trademark application. A typical firm would hire full-time workers. It wouldn't be administered by part-time semi-volunteers, and it wouldn't have a central location.
Dogecoin Foundation Returns After A 6 Year Sabbatical
Dogecoin, on the other hand, is anything from ordinary. To be honest, many parts of the cryptocurrency market are peculiar, but Dogecoin is unique even among cryptocurrencies. It was designed to be a joke and was never meant to last. It served no purpose and had no business plan. It didn't need to file a trademark application.
The Dogecoin Foundation, a non-profit dedicated to promoting the cryptocurrency Dogecoin, has acquired trademarks in the European Union for the term "Dogecoin."
It has trademarked "Doge" and related emblems to protect its brand and image, according to the company. The Dogecoin Foundation, which was re-established in August 2021 after a six-year sabbatical, has been battling imitators aiming to profit from the Dogecoin name and brand.
The organization was competing with half a dozen others to file an official claim with the US Patent and Trademark Office on the dogecoin brand name.
Even though it was developed as a joke in 2013, Dogecoin exploded in popularity last year, owing to endorsements from Tesla Inc.
Billy Markus, the co-founder of Dogecoin, Vitalik Buterin, the co-founder of Ethereum, and Jared Birchall, Musk's legal and financial counsel, are among the board's advisors. Dogecoin has lost 4.9 percent in the last 24 hours, trading at $0.1257 as of press time, and has lost 27.2 percent this year. Ross Nicoll, the main developer for Dogecoin (DOGE), revealed last week that he will leave the project. Nicoll, who is also a director on the Dogecoin Foundation advisory board, admitted that juggling his Dogecoin work with a full-time job has been difficult. Nicoll also addressed the difficulty of dealing with Dogecoin trademark concerns, which have plagued the team in recent months.