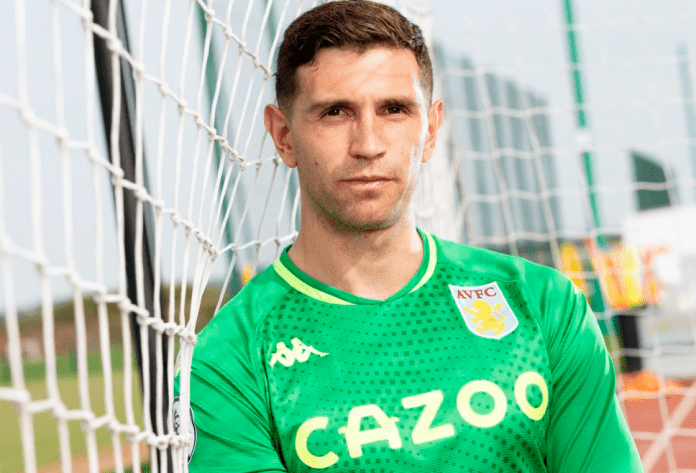 Arsenal let Emi Martinez leave to Aston Villa and confirmed Bernd Leno as their first choice between the sticks. Leno has now lost his place to Aaron Ramsdale.
The club faced crossroads when it came to choosing the goalkeeping future of the club.
Bernd Leno missed the end of the season because of an injury. In his absence backup Emi Martinez stepped up but in a big way.
Emi Martinez helped Arsenal win an FA cup and then wanted first-team football. Mikel Arteta could not make the promise but Aston Villa could. They swooped up the goalkeeper for £20m just a few days into the new season.
Emi Martinez Is Preparing To Face Arsenal
Emi Martinez is now preparing to face his old club and is likely to play against Aaron Ramsdale rather than Leno, who had a falling out of favor at the Emirates.
Even though they made changes in the goalkeeping position, Arteta is convinced that his club made the correct decision about the goalkeeper.
Speaking in a press conference ahead of Arsenal's Friday night Premier League game at home to Villa, Arteta spoke highly of the goalkeeper but maintained the Gunners made the right call.
He stated that the decisions made were in the best interests of the club. Emi Martinez got to a point in his career where he started to play big games extremely well. The move was urgent for him as he wanted to play for so long. Arteta added that Martinez was a great kind and was extremely happy for him.
Emi Martinez has gone from strength to strength since joining Villa, playing every single game in the Premier League last season as Dean Smith's side spent most of the campaign in the top half before eventually finishing 11th.