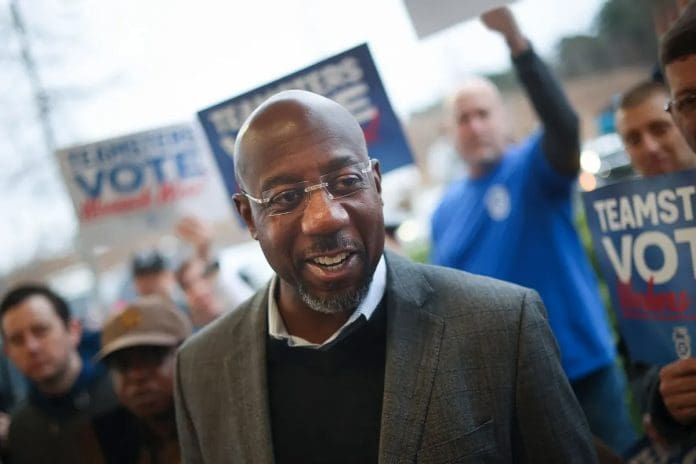 All incumbents in the US Senate pursuing re-election in America have won their contests. It has been a historical midterm for the incumbents running for the elections in the 2022 midterms. And in a first in over a century, all the 29 who were up for re-election have won.
Democratic Senator Raphael Warnock of Georgia completed the midterm sweep defeating Herschel Walker, the GOP challenger in the December runoff. The Democrats improved upon their tally by one, taking it to 51-49. The Democratic office-holders successfully defended all their fifteen seats and wrested the Pennsylvania Senate seat from the GOP.
Republicans won in 20 Senate seats but stumbled in Pennsylvania with Lt. Governor John Fetterman of the Democrats beating celebrity doctor Mehmet Oz by 5 percentage points. The GOP also could not defeat incumbents in the states where they are considered vulnerable, including Georgia. Warnock led his GOP opponent by 2.8 percentage points.
In Nevada, office-holding Democratic Senator Catherine C. Masto defeated Republican Adam Laxalt, the former state AG by 0.8 points while incumbent Democratic Senator Mark Kelly beat Republican Blake Masters by 5.
Incumbent Democrats Face Tougher Test In 2024
Democrats face a tougher test in the presidential election in 2024 and incumbents will be fighting to defend 23 seats in the Senate to defend their majority in the upper chamber, as against just eleven for the GOP.
Interestingly no office-holding Senator faced being unseated in the primaries, though some had close races in the midterms last month. Republican Senator Lisa Murkowski of Alaska was the only incumbent GOP Senator seeking reelection and she defeated Trump back Kelly Tshibaka.
One thing going against the Republican challengers was that none were more favored than the Democratic office-holders. Neither was the national environment strongly against the incumbent party in Washington. Instead, it turned out to be a historically close election with the vote margin the closest since 1990. Further, like in the Senate, office-holding governors too performed well historically with only one governor, Steve Sisolak (Nevada), losing the reelection.