If you are a fan of Google Pixel smartphones, then you might be surprised to know that Google Pixel 4a is rumored to arrive in the market soon. Google Pixel 4 and Pixel 4 XL had shaken the smartphone market with their release. It is no doubt that Google Pixel 4a is trying to send similar vibrations across the smartphone market. 
Google Pixel 4a has a punch-hole IPS LCD display. The display might be a bit disappointing since it comes at 5.81 inches with a resolution of 1080 x 2340 pixels. It does not have an AMOLED display and so, you get a rear-mounted fingerprint scanner with this phone. The display ratio is at 19.5:9 – which is quite standard in modern phones.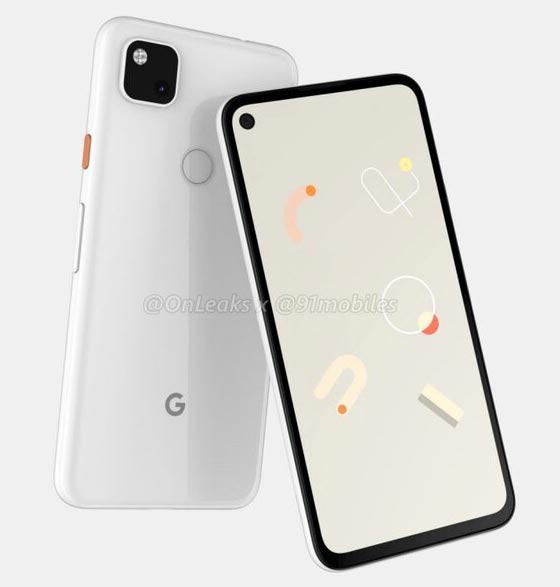 When it comes to performance, the phone has a Snapdragon 730 processor which is quite decent. While it may not be a powerhouse like the Snapdragon 800 series, this is a bridging processor and can ensure that you do your routine tasks as well as heavy tasks without lags. The 4GB RAM can keep it smooth too. The 3080 mAh battery is decent enough and comes with Type-C 18W Fast Charging which makes it reliable. 
On the camera front, it has an 8 MP selfie camera and a single 12.2 MP main camera. This set-up can be quite decent, since Google smartphone cameras are quite appreciated across the photography world.