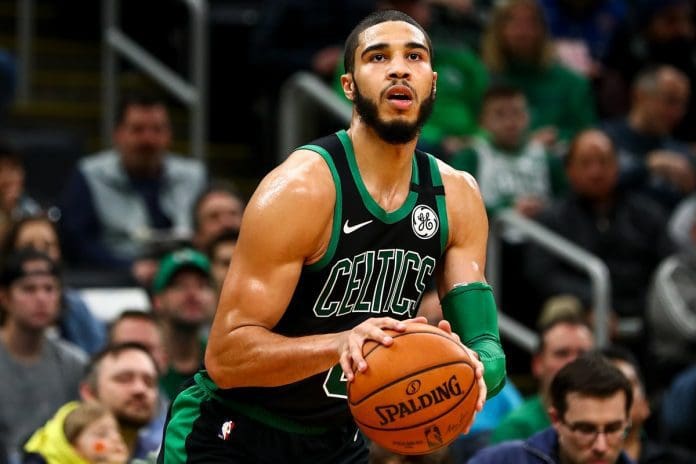 The Celtics rejoiced inside Barclays Center after completing a sweep of the Nets, becoming the first club to progress past the first round of the 2022 NBA playoffs, with Jayson Tatum on the sidelines.
On Monday night, Boston clinched the series with a 116–112 win in front of a sold-out crowd in Brooklyn. Marcus Smart scored 20 points and 11 assists to help the team win. Jayson Tatum led the way with 29 points, while Jaylen Brown added 22 points, and Marcus Smart provided 20 points and 11 assists. Tatum was not on the court as the final buzzer rang, despite a great effort throughout the game. On an inbound pass, the All-Star forward picked up his sixth foul, and he was forced to sit for the last 2:49 of the game.
Jayson Tatum Was Fouled Out Early In The Game
The Nets swiftly narrowed a six-point lead to one point after Jayson Tatum left the game, thanks to a long three from Kyrie Irving and a mid-range jumper from Kevin Durant. With less than a minute remaining, Boston's Jaylen Brown replied with the basket on the other end of the court, restoring the Celtics' three-point advantage.
Two plays later, Smart pushed Durant to the free-throw line, but the Nets star missed his second effort. With 13.7 seconds left, a fast outlet pass and subsequent tip-in from Al Horford gave Boston a four-point lead, thus ending Brooklyn's chances of a comeback. In Game 4, Durant led the charge for the Nets, scoring 39 points in his greatest game of the series. Seth Curry had 23 points, and Irving had 20, but it wasn't enough to save the Warriors from sweeping them.
In the Eastern Conference semifinals, the No. 2 Celtics will face the winner of the series between the No. 3 Bucks and the No. 6 Bulls. Milwaukee now has a 3–1 advantage over Chicago.