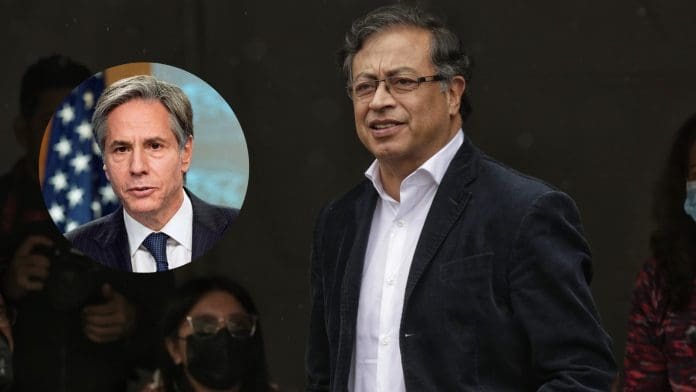 Former leftist rebel Gustavo Petro who was elected this week as the first President of Columbia with allegiance to the leftist movement on the 19th has spoken of a new chapter in the country's relations with America. The troubled nation and its corrupted conservative rulers had a close relationship with Washington for decades.
The appointment of the former guerilla could alter that equation, Washington fears. His win is a categorical rejection of the entrenched political order that has dominated Columbia's political scene for over two centuries.
Gustavo Petro has said that he would renegotiate with America on their trade deals. He has also indicated that he intends to open a dialogue centered around three major areas of contention; the nation's long-running war on drugs, the protection of its rainforests, and shifting the country's extractive economy including fossil fuels.
While the two nations could find common ground on issues including energy transition and environmental protection, the two Presidents do not see eye-to-eye on relations with leftist Venezuela. Gustavo Petro recognizes the Venezuelan regime. 
The President-elect has spoken of his relationship with Senator Bernie Sanders. Petro had a meeting this year with the left-leaning Progressive Caucus, a Congressional caucus affiliated with the ruling Democrats. 
Gustavo Petro Received Overwhelming Support
Preliminary results indicate that Gustavo Petro received over 50% of the votes as voters desperately sought a transformation in a nation mired by poverty and crime. The senator, aged 62, defeated wealthy businessman Rodolfo Hernandez who could manage only 47% of the votes in a contest that was predicted to be a tight race.
Columbia is the 3rd largest country in Latin America by population and the 4th largest by area and is the latest among the region's nations to shift towards the left. Columbia has been traditionally mired in right-wing corruption and crime and is traditionally a conservative country. Gustavo Petro's win is a remarkable instance of how extensively discontent has seeped into Columbian society.
Gustavo Petro was accompanied by the first black female vice-president of the country, Francia Marquez in a crammed arena in the national capital, Bogotá. The Afro-Columbian environment activist has been instrumental in energizing the marginalized Black community that has long been sidelined by the right-wing rulers.
 Gustavo Petro has called for greater national discourse to build peace and bring unity to the troubled nation. He spoke of the need for peace in Columbian society even as the crowd shouted anti-war slogans.