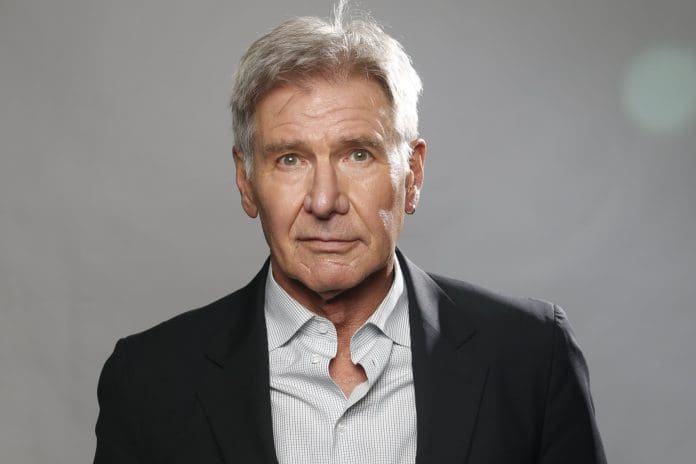 Following the success of his return movie Everything Everywhere All at Once, Harrison Ford congratulated Ke Huy Quan on his Oscar nomination this week. Ke Huy Quan was a co-star with Harrison Ford in Indiana Jones and the Temple of Doom. Speaking about the Oscar nod for his fellow actor, Ford stated that he was absolutely overjoyed at the opportunity- and that Ke Huy Quan was an amazing actor.
At the debut of his brand-new Apple TV+ series Shrinking, Ford, 80, spoke with Entertainment Tonight where he described being in a movie with the actor, who was quite incredible even as a kid.  Ford and Quan, 51, last appeared in a movie together in Indiana Jones 2 where Quan played the young Short Round and Ford the title character. 
Harrison Ford And Ke Huy Quan Will Get Together Again 
Previously, the pair got back together in September 2022 when Quan posted a cute selfie of Ford and him on Instagram while at Disney's D23 Expo. Quan received an invitation because of his part in Season 2 of Loki, while Ford attended the event to promote the next Indiana Jones movie. Later, Quan spoke about the incident with The New York Times, expressing to the publication that he was quite doubtful if the veteran actor would be able to recognize him from their time together on the set of the Indiana Jones movie. Before recognizing him, Quan claimed that Ford gave him the classic, iconic, disgruntled Harrison Ford expression.
The passionate embrace happened decades after Quan's career was launched by the May 1984 release of Indiana Jones and the Temple of Doom, before he made an appearance in the iconic 1980s film The Goonies.
Quan spoke with The Hollywood Reporter after being nominated for Best Supporting Actor earlier this month for his part in Everything Everywhere All at Once. He discussed the significance of the film's 11 nominations as well as his own first-time nomination. He referred to the occasion as a fantastic day.