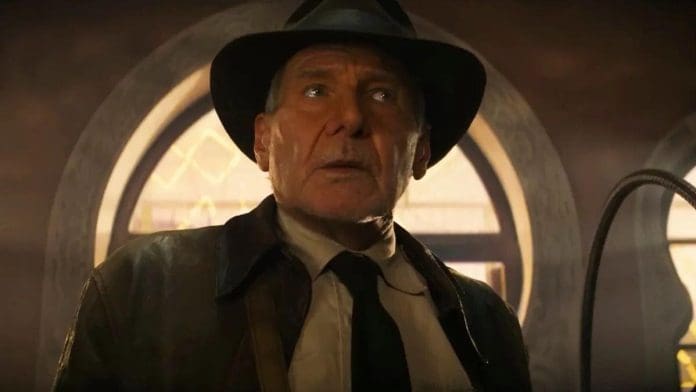 Indiana Jones Trailer was released last Thursday, and the title holds something more 'Indiana Jones and The Dial Of Destiny'.With the same crew and cast, they are all set to hit the theatre in the coming summer on 30th June 2023. This could be the final time Harrison Ford appeared as Indiana Jones. Harrison Ford and many other famous actors and actresses appeared in this last season.
Indiana Jones 5 Promises The Same Amount Of Adventure
The trailer of Indiana Jones 5 starts with an action scene with the vehicle, this time the story is set in 1969 with old Indiana Jones who is 80 years old. Who is aware of some kind nazis involved in the US space program. Indiana Jones the archaeologist faces difficulties in his teaching program as well not only in his life. The trailer shows a younger version of Indiana Jones, with CGI effects of course. With underwater adventure and on land with dust and unknown attacks from unknown species, keeping the adventure, and thrill intact. Just like previous parts of the Indiana Jones series.
Phoebe Waller-Bridge appears as Indiana Jones's goddaughter, Helena. Phoebe is none other than Fleabag. Fleabag caused quite a havoc at the Emmys. Whereas, Mads Mikkelsen Plays the character of Voller, an ex-nazi who is the mole in the US space program causing hiccups every now and then. Indiana Jones 5 is not only hooking you to the screen or giving you an adrenaline rush, but it is also very calming in a hilarious way when these characters make stupid mistakes. Voller is the main villain in the movie.
Disney Plus will be releasing this Indiana Jones 5, however other parts won the available on Disney Plus, they are on the paramount plus to watch whenever anyone wants. Not only these Disney will also be releasing Marvel's guardians of the galaxy volume 3 and Ant-Man's upcoming movies.