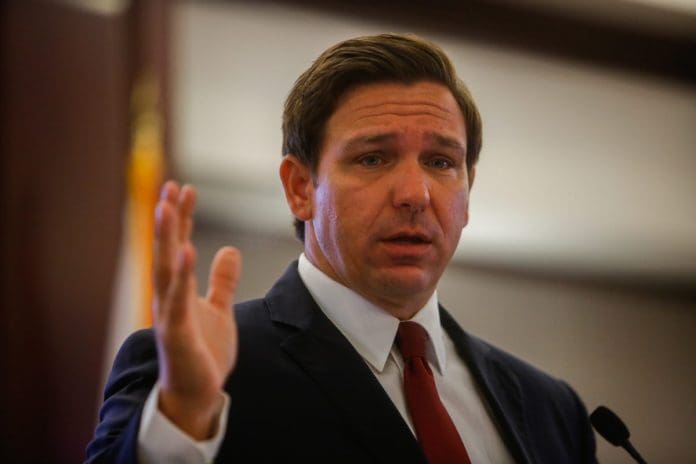 The governor of Florida, Ron DeSantis, has opened a new front in his anti-"woke" campaign, focusing on Wall Street and business CEOs. As early as this week, Florida public pension managers may be prohibited from considering the impact on society of their financial decisions.
According to new draught guidelines posted on the agency's website, Florida's $200 billion in assets will be managed by state investment managers who will only consider an investment's risk or return. The order is DeSantis' first strike against what he has referred to as "ideological corporate power," and it comes in the wake of initiatives by other GOP state leaders to target businesses that enter the political sphere.
Environmental, social, and governance, or ESG, investment is a strategy that DeSantis has criticised financial institutions and company leaders for using when making business decisions. These issues include systematic racism and economic injustice. DeSantis informed the right commentator Glenn Beck that he anticipated the new regulations to "make a major splash" once they were passed in an edition of Beck's internet programme that was uploaded to YouTube on Saturday.
Ron DeSantis Trying To Combat Against Wall Street With Set Of New Rules: 
Next Tuesday, when Ron DeSantis, Ashley Moody, the attorney general, and Jimmy Patronis, the chief financial officer, convene as the State Board of Administration, a vote on the rules is anticipated. Republicans Moody and Patronis support DeSantis and are also Republicans.
Ron DeSantis, who may run for president in 2024, has most recently focused on the financial sector for supporting what he terms "woke ideology." He previously singled out Disney for being against a bill that forbade teaching young children about their sexual orientation and gender identity. He advocated for a new regulation restricting how companies can educate workers about issues like privilege and racism. Additionally, he approved legislation requiring state universities to conduct campus-wide ideological polls to combat anti-conservative bias.