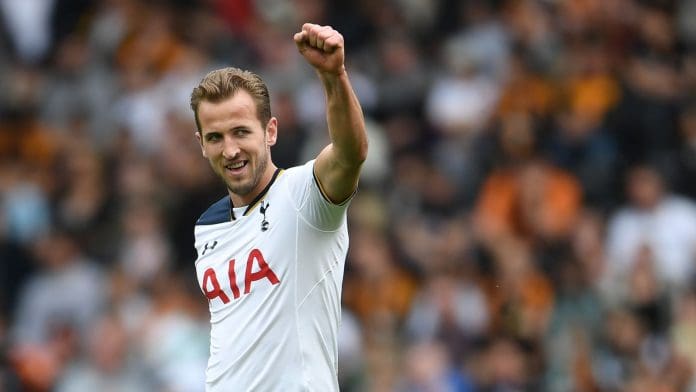 A crucial goal helped Tottenham defeat Fulham in an away match, with Harry Kane scoring the crucial winner. This goal could propel him to reach greater heights as he became Tottenham's all-time joint-lead scorer.
Harry Kane collected a pass even as he stood facing away from the goal. He swiveled and shot a low ball into the corner of the net. It was his 266th for the Spurs. He now stands at level with Jimmy Greaves.
It was a classic Harry Kane finish even as he scored his 15th goal of this season and the 199th of his career. This season might turn out to be the most prolific yet for him. But his exploits on the pitch have been eclipsed by a phenomenon named Haaland. Haaland could turn out to be the most prolific scorer yet in English football. Haaland already has some 25 goals this season and he threatens to overshadow English football.
Harry Kane Said That The Team Had A Talk After Two Successive Losses
A scrappy game was finished in style in the stoppage time in the first half. The game was delayed by about a quarter of an hour because of traffic disruption in southwest London. With this win, Tottenham stays fifth but the gap with Manchester United for the 4th-place was narrowed as the fight for a spot in the Champions League continues. Newcastle is in 3rd place and 3 points clear of Spurs, having played a game less.
Harry Kane's team suffered back-to-back losses, first to Arsenal and then to Manchester City. The players had a meeting with Antonio Conte, their manager. Harry Kane said that the players discussed ways to get back to their winning ways. He said that the team wanted to get back to the basics first. They need to keep a clean sheet if they wanted to keep alive the chances for a place in the upcoming Champions League, Kane said.