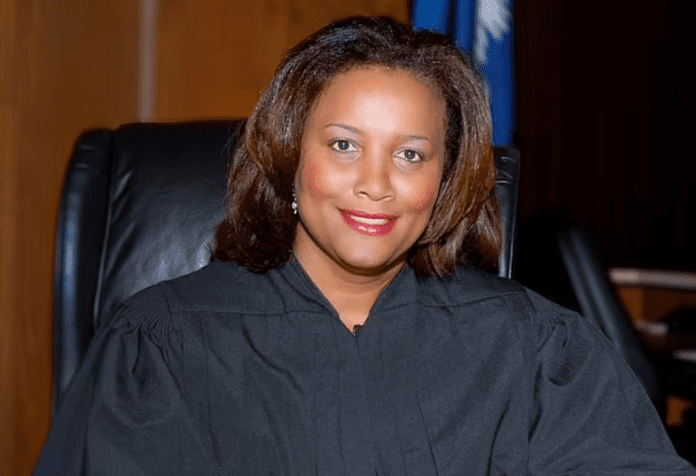 The District Judge of South Carolina, J. Michelle Childs is a front-runner among those considered by Joe Biden to be nominated to the Supreme Court after a seat felt vacant. Her Court of Appeals nomination will not be on as she is being considered for the Supreme Court.
Earlier on Friday, the Judiciary Committee of the US Senate said that J. Michelle Childs' nomination was being delayed as she remained on the list of the potential judges to be picked by the US President for the post of a judge in the highest court.
Andrew Bates, a White House spokesperson, said that J. Michelle Childs was among the multiple candidates being considered for the vacancy to the Court. Till that is finalized, there will be no move to forward her Court of Appeals nomination.
House Majority Whip Jim Clyburn Has Lobbied For J. Michelle Childs
Michelle Childs' nomination was first reported by The Washington Post. South Carolina Democrat Jim Clyburn, who is also the Majority Whip in the House, has lobbied with the President and the White House to get her selected, replacing outgoing Justice Breyer.
Stephen Breyer's seat could be the sole Supreme Court post filled by President Biden during this tenure. The Democrats have a slim Senate majority and Joe Biden would have to pick someone acceptable to all 50 Democrats. VP Kamala Harris's vote will be the decider as the Senate remains split right down the middle.
The President had confirmed on Thursday that the candidate will be a Black woman, the first in the history of the United States. He had said that it was long due in his opinion. President Biden has said that he will reveal his choice by end-February.
The President has said that the successor to Justice Breyer will match his legacy of decency and excellence. He said that he was yet to make any final choices and had been studying the writings and backgrounds of the final candidates.
He said that the person nominated will be a candidate with extraordinary integrity, character, qualifications, and experience. and that will be a Black woman, the first ever to be chosen to the US Supreme Court.