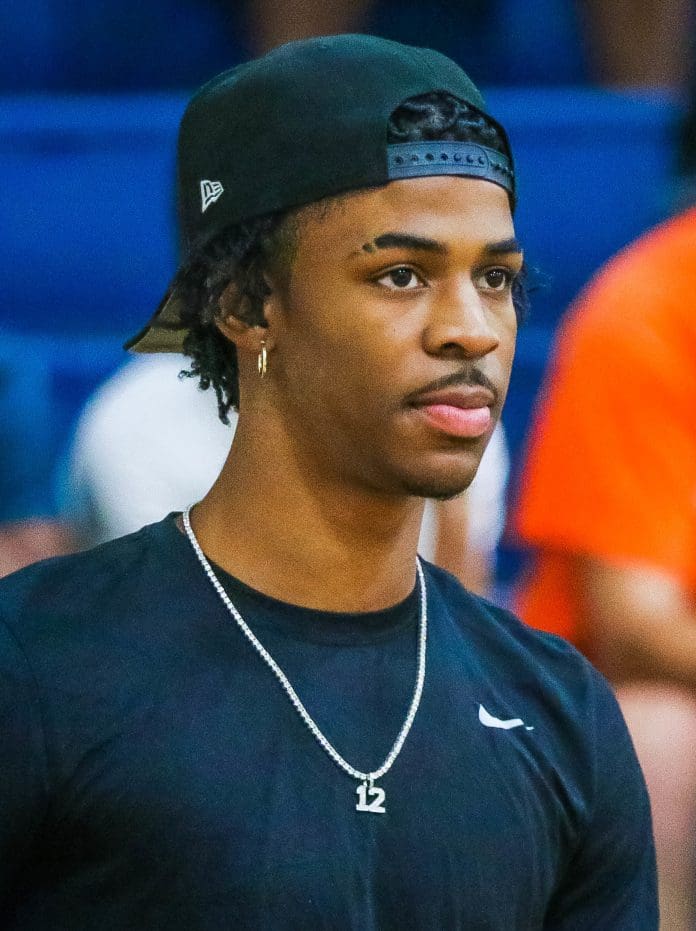 American professional basketball player, Ja Morant is suspended from his team the Memphis Grizzlies, after a video surfaced on the internet on Sunday. In the video, Morant could be seen holding a gun. The Memphis Grizzlies on Sunday announced his suspension in a statement from all engagements and is due a league review. Ja Durant was previously suspended by the NBA two months ago for similar reasons.
Mike Bass, spokesman for NBA addressing the issue, said on Sunday, that the NBA is aware of the concerned video of Ja Morant, and is accumulating information. Ja Morant's friend, player Davonte Pack had posted Morant's video on his Instagram account, where he could be seen wielding a gun, and singing a rap song while driving, on Saturday. The video immediately took momentum, however, Devonte had later deleted his post.
Ja Morant had enrolled in a counseling program back in March, previously when he was seen in a video in an intoxicated state holding a gun at a club in Denver. Morant was suspended for eight matches by Adam Silver, the NBA commissioner.
Lawsuit Filed Against Ja Morant For Threatening Teen With Gun
Ja Morant is presently undergoing a lawsuit against him by a Memphis teen, who has alleged, him and Devont Pack of punching in the head and later threatening him with a gun. In the complaint, the teen has stated of Morant and Pack started a fight with the teenager, in a game in Morant's backyard. The teen also reported to the police that Morant entered the teen's house with a gun. Morant is all set to begin his five-year contract in the coming season of $194 million.