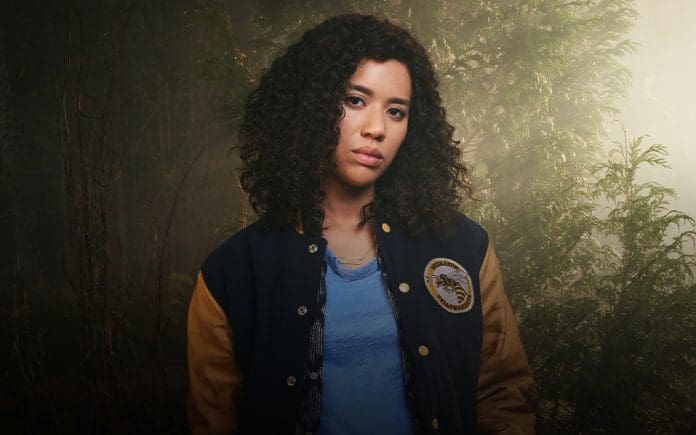 Jasmin Savoy Brown, 28 years old, plays the role of Teenager Taissa in Yellowjackets. The plot of the thrilling series revolves around teenage girls, who play soccer at high school, survive a plane crash, and must learn to survive in the Ontario wilderness. The story has two parts at the same time, the beginning of the plane crash and 25 years later.
Jasmin Savoy Brown's Yellowjackets Has Been The Sensational Series
Yellowjackets started last year in November, and since then it has received a lot of love and made millions of fans. The show was so great and received so many positive reviews that the show makers announced season 2 even before season 1 was aired. The audience absorbed season 1, and they are eagerly waiting for season 2, not only the audience but Jasmin Savoy Brown herself. She has been meditating and drinking for season 2. Jasmin tried to keep the suspense under the cap but somehow spilled here and there. The teenage characters don't have any scenes together with their adult versions.
They often fly in and out to shoot their part in the show, and sometimes whenever they are free from their work, they visit the set to witness their characters' adult versions shooting, and try to take lessons from them as much as possible.
Season one of the yellowjackets' trailer was launched just a month before the original date of the release. There is a possibility of happening the same thing this time with the trailer. According to Jasmin season, 2 might be more thrilling and shocking to the audience. One of the casts of Yellowjackets almost spoiled the suspense, not only Jasmin.
Season 2 is set to release in 2023.