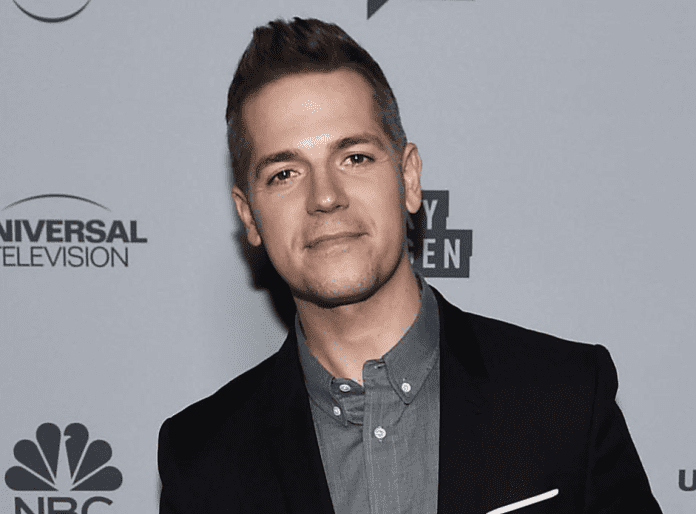 Jason Kennedy took to Instagram and posted shots of the celebrity couple enacting a chat they had revealed the gender of Lauren's and Jason's first child. The video concluded with Jason Kennedy announcing excitedly that their first child would be a boy.
The former host of E! News revealed that his wife, Lauren had startled him when she stated that she had grown a penis. She then added that it was inside her, revealing that their baby was a boy. Lauren Scruggs Kennedy is an author and former fashion blogger.
They are expecting a baby in the spring of 2022 after years of struggling with fertility and multiple IVF attempts. This was revealed by Jason on People Magazine on September 8.
The Pregnancy Has Been A Tough One For Jason Kennedy And Lauren
Jason Kennedy had earlier revealed that it had been tough when doctors had informed the couple that they could not have children naturally. They ran into complications but the doctors and specialists helped them through the whole long and tough process.
Jason had earlier said that it had been truly special as they supported each other through the long and difficult process.
Jason had also posted a video on Instagram of their FaceTiming friends which included Bill Rancic, entrepreneur, and Giuliana Rancic, the Italian-American entertainment reporter, Maria Shriver, Justin Bieber, Kathie Lee Gifford, and many more, sharing their happy news.
Jason Kennedy added the obscure caption 'It's a.' He also exclusively tells E! News that things were ok at this stage with just the usual sickness.
Jason Kennedy said that he was excited to reveal that Lauren was carrying a boy. He said that his wife had been nauseous lately. But he added that all her medical reports had come out promising. The doctors had said that things were looking pretty healthy for the mother and the child.
Jason Kennedy added that the next step would be to decide on a name for the boy.