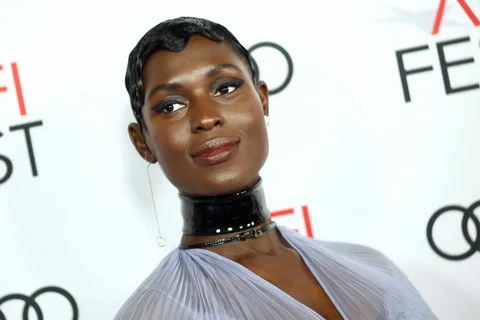 Soon, Jodie Turner-Smith might reserve a ticket to a galaxy far, far away: According to our sister site Deadline, the actress is negotiating to co-star with Amandla Stenberg in Disney+'s Star Wars series The Acolyte.
Jodie Turner-Smith's character is yet to be revealed, but we know that The Acolyte is a mystery-thriller set in the late days of the High Republic era, about a century before The Phantom Menace. According to the first synopsis, the series will reveal a galaxy of hidden secrets and rising dark side powers. In 2020, the project was first introduced.
Stenberg (Dear Evan Hansen, The Hate U Give) received a main formal role in July. Leslye Headland, who also co-created Russian Doll, will be the series' executive producer, writer, and showrunner. Filming is set to begin this fall. There is no confirmed release date.
Jodie Turner-Smith Tying Knots With Star Wars Series For A Mystery Role:
Starring parts in well-received independent movies like Queen & Slim (with Daniel Kaluuya) and After Yang, Turner-Smith has established a name for herself (opposite Colin Farrell). She appeared in recurring roles on Syfy's Nightflyers and TNT's The Last Ship after making her television debut on True Blood. She also portrayed Anne Boleyn in the British miniseries currently streaming on AMC+.
The High Republic Period is the republic's heyday and the pinnacle of the Jedi Order's dominance.
Since the republic was still growing and was not as large, Jedi were charged with discovering new worlds and fending off numerous hazardous threats.
Jodie Turner-Smith and Amandla Stenberg are likely candidates to portray the Jedi teacher Avar Kriss, also known as the "Hero of Hetzel."
Another theory is that Darth Plagueis, the Sith Lord and master of Emperor Palpatine, will make his first-ever live-action appearance.