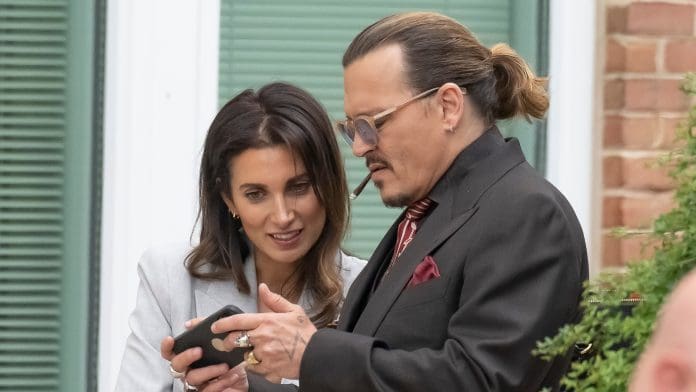 Joelle Rich, a lawyer who has recently been identified as Johnny Depp's lover, has been keeping a low profile for months. In Virginia, Rich was captured at the FFC Courthouse nearly daily during the seven-week trial, from April to June. 
Although Rich had no professional role in the film actor's successful defamation lawsuit against his ex-wife, Amber Heard, in the early months of this year. The 37-year-old lawyer from London had defended Johnny Depp in his 2020 UK libel lawsuit in opposition to the Sun. Regardless of the case's setback, the couple managed to stay together.
Numerous pictures that have been taken inside as well as out of the courtroom show that Joelle Rich, a prominent member at Schilling's legal firm, would enter the building with the reputed 59-year-old star, sit right behind him in the row, and greet Johnny's fans after the day, and leave the building along with him, and sometimes even in one car.
Johnny Depp Gives Away Evident Details To Paparazzi 
Paparazzi have also captured Rich laughing and leaning in as Johnny Depp flashed something to her on his cellphone. Even though the couple had maintained a professional manner toward one another, a source revealed to The US Weekly that Joel had been there for private reasons, primarily to be there for her guy.
It is indeed uncertain when and how their relationship had turned into anything more personal, and the representatives of the actor were unable to be reached for comment. An insider informed US Weekly the fact that throughout the early days of their romance, the two of them meet up secretly at hotels and that their connection is off the records.  Rich, a mother of two children, is going through a divorce and was reportedly already wed as she met Johnny.
On the contrary,  some fans and pages on social media believed that Camille Vasquez, one of his American attorneys, and Johnny Depp were covertly dating because of her visible presence throughout the widely publicized defamation trial.